This article goes over how to duplicate or delete a course in the Information section of your course admin.
Duplicate a Course
Users may want to duplicate a course to keep an extra copy for backup, or if they would like to build a new course that uses parts of the same curriculum of an existing course.
The option to duplicate a course can be found in the Information area of that course. Scroll down to the bottom and locate the Duplicate area.

Click the Duplicate Course button, and all course content (except for student enrollment records) will be duplicated into another course. This means that the course curriculum, course thumbnail image, and page content will all be duplicated into a new course.
The new course will appear in the Courses section. The duplicate will be denoted with a number in the title (e.g., (1) Learn how to Use Teachable). You can modify the name of the duplicated course in the Information area of the course admin.
NOTE: If the course you're trying to duplicate is the "parent" course of a bundle, it cannot be duplicated and there will be no Duplicate Course button.
Alternatively, you can duplicate a course's Sales page by going to the course's Pages section, clicking the More options button, and choosing Duplicate Page, as shown below: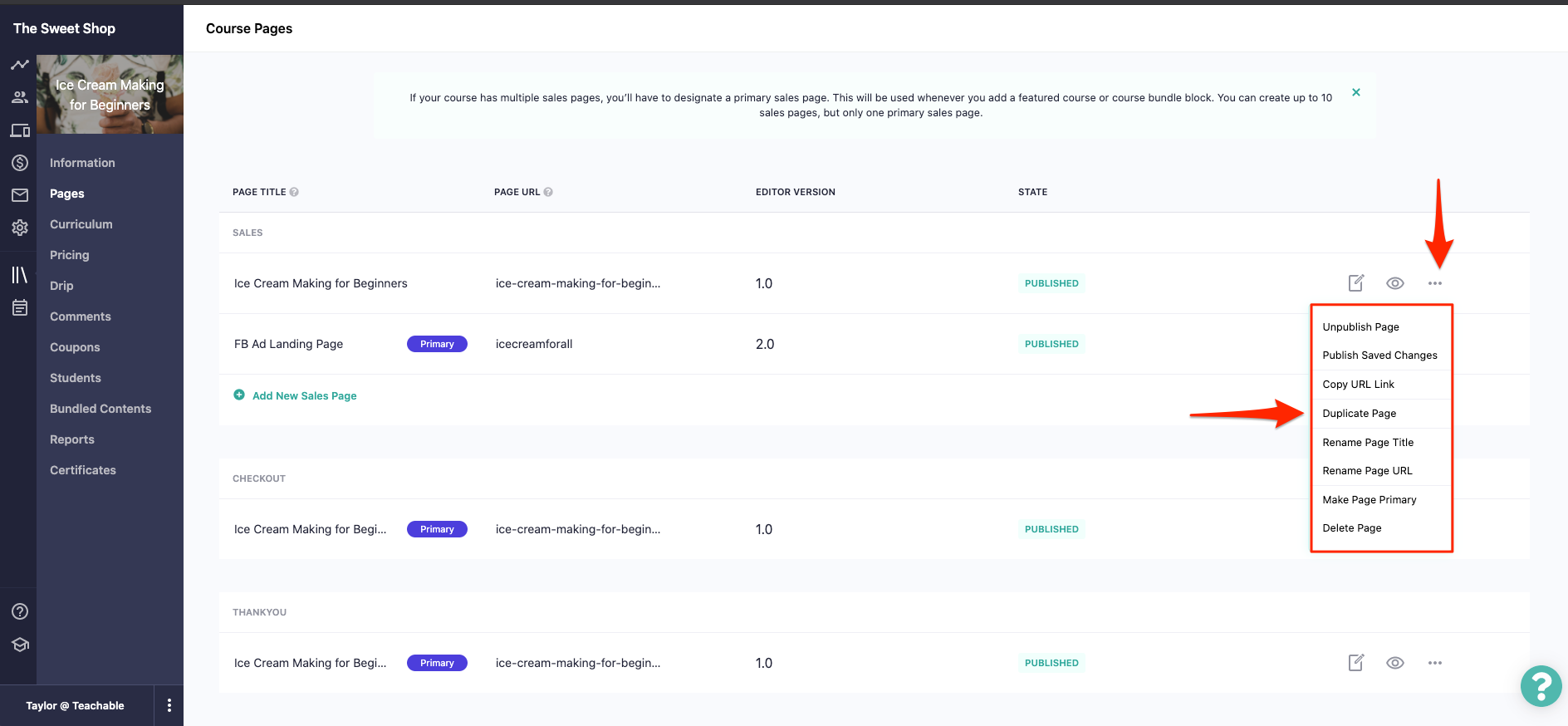 Delete a Course
The option to delete a course can be found in the Information area of that course. Scroll down near the bottom and locate the Delete area.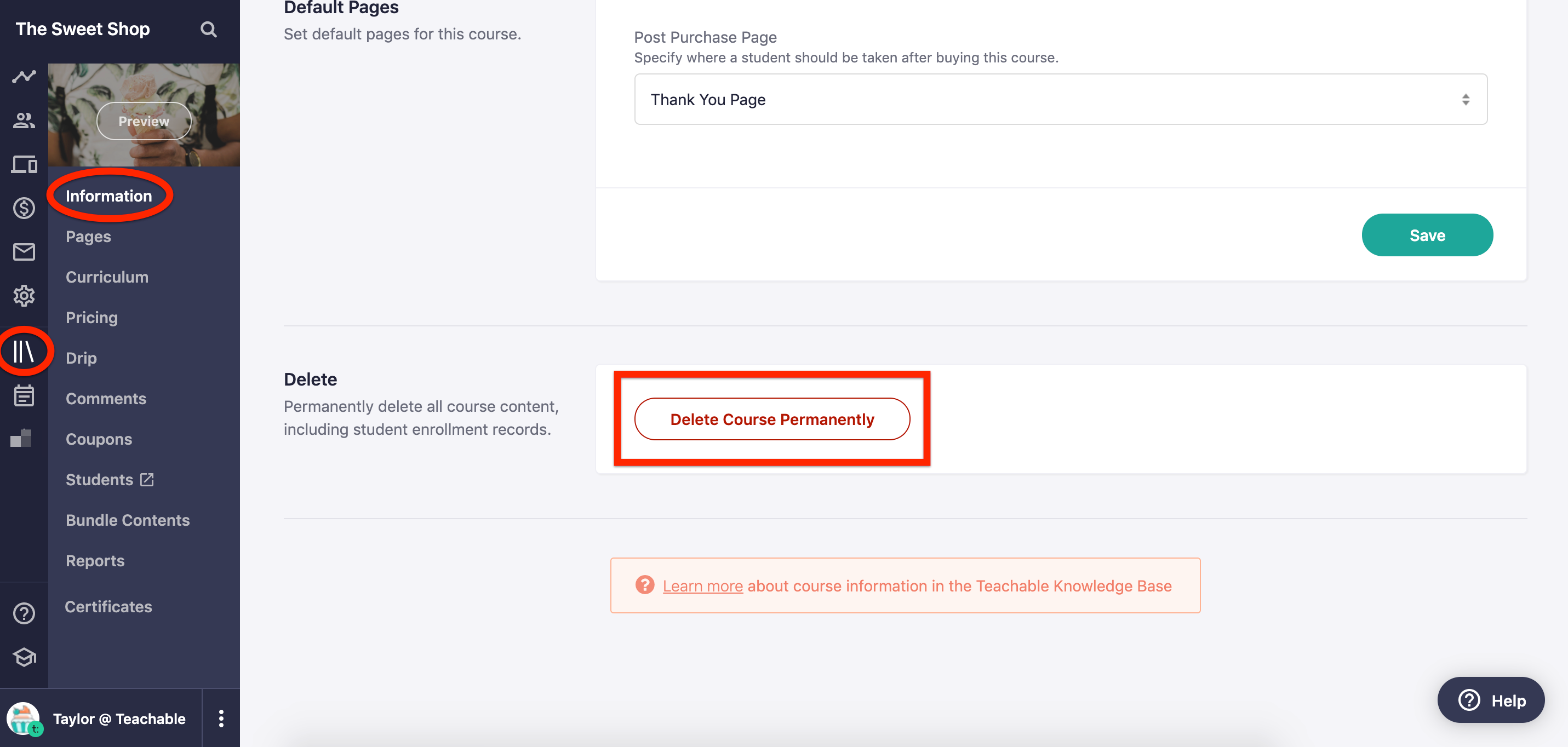 Be very sure that you've downloaded any content that you want to keep because once you click Delete Course Permanently, there's no undoing it.