This article gives you an overview of your Teachable school's General settings.
Finding General Settings
Log in to your Teachable school.
Click Settings in the admin sidebar.
You will be brought inside the General area. 

Inside you can adjust settings for School, Authors, Comments, Blog, and Status.
School
Here you can set up or adjust basic school information, including:
School Name - The name that will appear across your site.
Homepage Heading - Your school's tagline; this appears only on the homepage.
Homepage Description - Your school's description; this appears below the heading.
Email - Your school's email address. This is where any email sent through Teachable will come from, and any subsequent reply will go to.
Email From Name - The name associated with the school's email.
Remove Teachable Branding (Pro plan and up) - While most Teachable branding will be removed by this toggle (logos, etc), the word 'Teachable' will still appear in a few places: the URL of your Log In and Checkout pages, when students are accepting the Terms of Use, and if you are using myTeachable.
When the primary Remove Teachable Branding toggle is turned on, a secondary toggle will appear to remove it on your myTeachable signup and login pages as well: 

Add Signup reCAPTCHA - reCAPTCHA is a Google service that protects your school from spam and abuse. When toggled, students signing up to your school for the first time will be asked to choose images that match a prompt (e.g. select all pictures with a mountain). If they are already signed into a Google account, they will be automatically verified.


When Prevent payment plan cancellations is toggled on, students who have enrolled under a fixed payment plan schedule will be unable to opt out of their initially agreed upon payment schedule.
Address
For Teachable to comply with US state tax reporting requirements and send you your payments in a timely manner, we need your physical mailing address in our system. Teachable will never share your private information with 3rd-party vendors.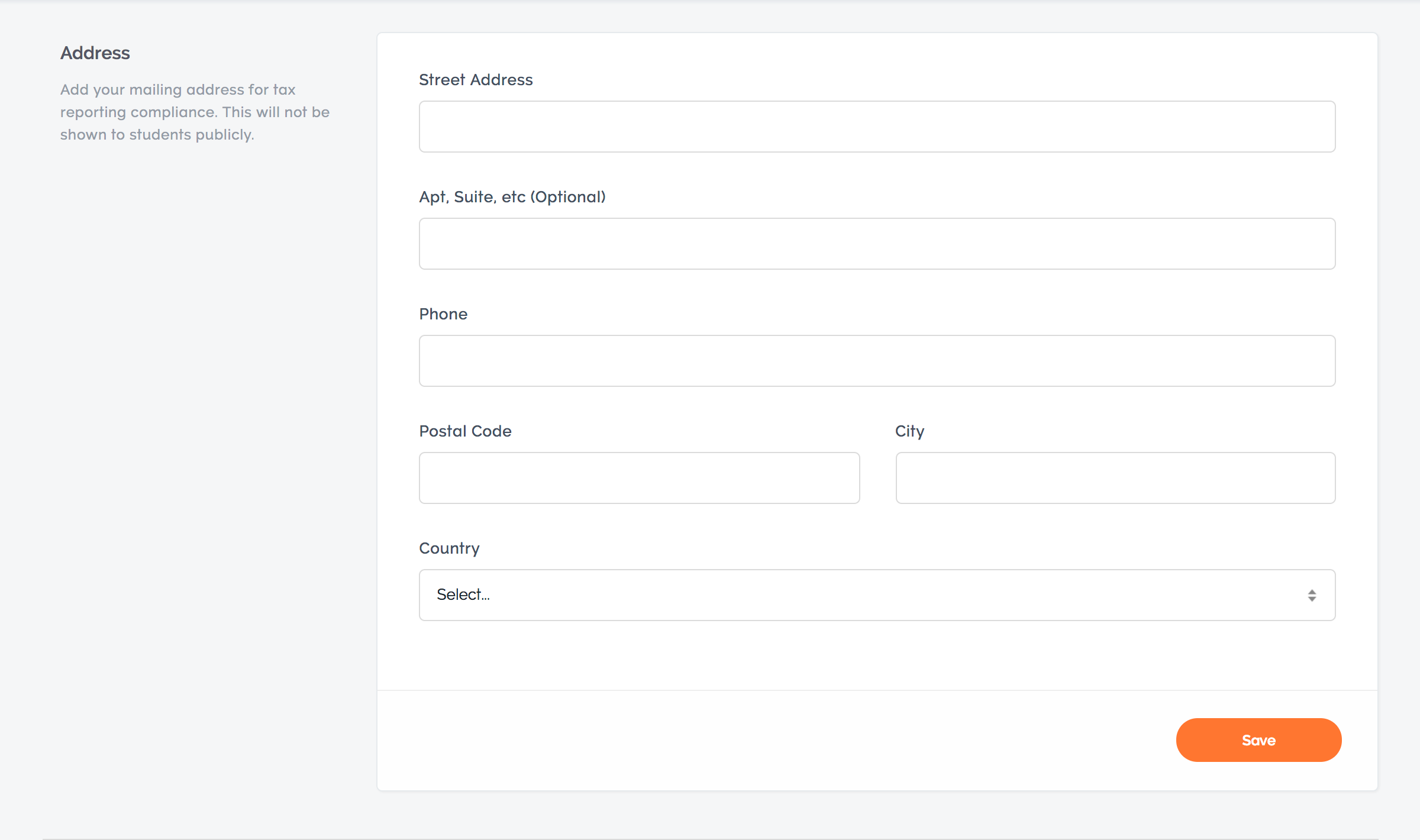 Lectures
In Settings > General > Lectures, you'll see two toggles that allow you to choose options for how students encounter your lectures.
Auto-complete lectures - Automatically marks the lecture as complete when a student finishes the last video.
Autoplay videos - Automatically begins playing the first video when a student enters the lecture.
Sync users course percent complete when publishing - Recalculates the course percent complete for users when the number of published lectures in a course changes.
Authors
Here, you can set course author permissions.
Let authors publish courses - When toggled on, course authors can publish courses on their own. If not turned on, authors can add content to their course, but cannot publish it.
Let authors email students - When toggled on, course authors can email their students from the Author Dashboard.
Let authors set course prices - When toggled on, course authors can set prices on their courses.
Let authors create coupons for their courses - When toggled on, course authors can create and distribute coupons.
Let authors import students - When toggled on, on the Business plan, authors can manually import students.
Let authors customize their course sales pages - When toggled on, authors can write or edit the sales pages for their own courses.
Affiliates
In this section, you can adjust your school's default affiliate cookie period from 1-365 days. The "cookie period" refers to the lifespan of the cookie created for a user whenever they are lead to your school through an affiliate link.
Enabling the Allow External URL redirects will allow your affiliates to direct potential students to an external landing page or lead magnet, and still receive credit for any new students they drive to your school.
NOTE: In order for the external link generator to work, your school must be launched, and 'http://' or 'https://' must be prepended in the URL the affiliate enters.

Comments
Enable comment moderation - When toggled on, comments will need school owner approval before appearing on lectures.
Allow multi-level threading of responses - When toggled on, students and instructors can respond directly to a comment, with responses appearing a level beneath the original comment.
Blog
Blog Name - Appears in the blog header, which shows at the top of your blog homepage and on individual posts.
Blog Subtitle - Appears below the blog name in the blog header. Similarly appears on the homepage and across all posts
About Section - Appears in the blog sidebar. Similarly appears on the homepage and across all posts.
Learn more about adding a blog to your Teachable school here.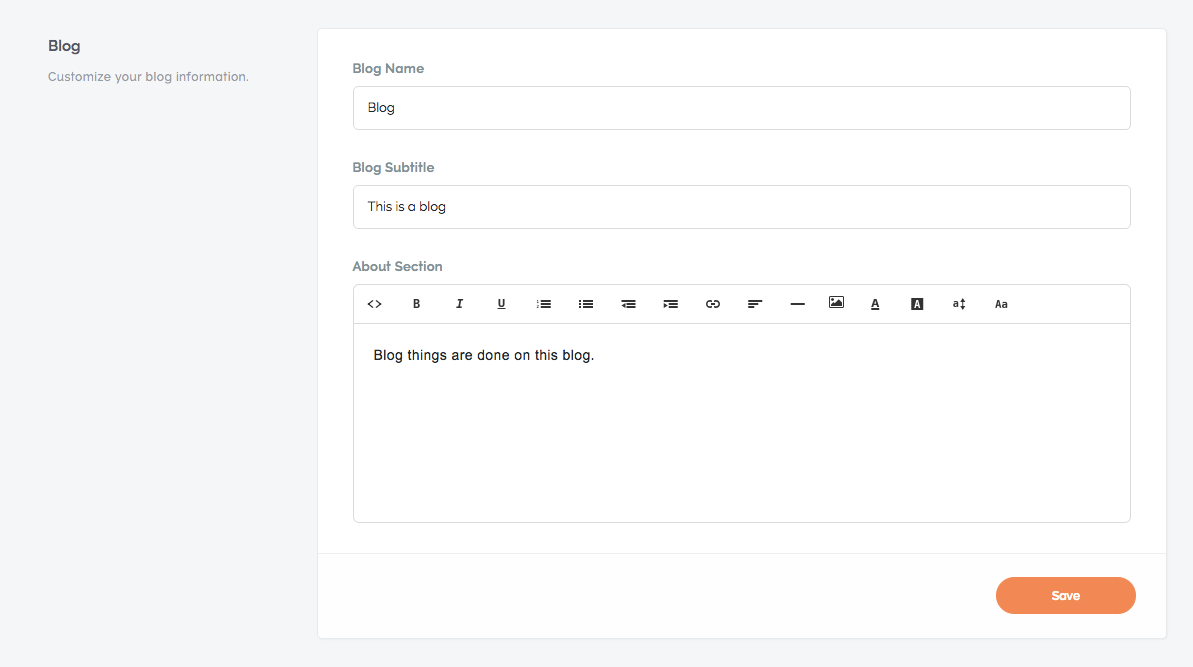 Status
The ability to take your school online/offline, and delete your school permanently. If you take your school offline, it will become inaccessible to visitors and students. You can bring it back online at any time.
To take your school online, click the Take My School Online button:

Similarly, to take your school offline, click the Take My School Offline button.
To delete your school permanently, click Delete School Permanently. A window will appear asking you to confirm that you want to delete your school. To finalize deletion, enter your school's URL in the text box and click Yes, delete my school.
CAUTION: Once your school is deleted, it is gone permanently. Make sure to save any course content or school records you'd like to keep.
myTeachable
School owners can enable myTeachable by pressing the Enable myTeachable Accounts button. Find out more about myTeachable and handling myTeachable access here.