This article covers how to handle situations where a student would like an invoice with details about the school and their course purchase(s).
Teachable Receipts
Whenever a user purchases a course from a seller using Teachable, we automatically send them an initial purchase receipt, which looks like this:
This receipt comes from your school's email address and contains a receipt number, the name and ID of the purchased course, and the purchase date, as well as the names and email addresses of the purchaser and the vendor and the list price/total price.
You can always resend this receipt by locating the transaction within Admin > Transactions, clicking Details, and choosing Resend Receipt.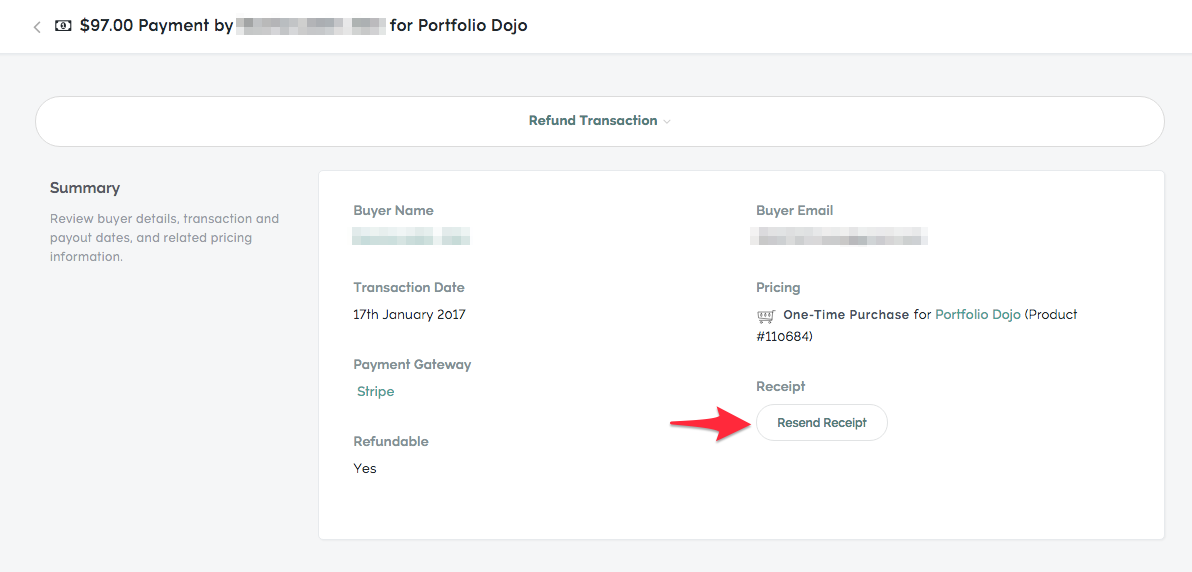 NOTE: If a student purchases a recurring payment plan (e.g. a subscription), then they will not automatically receive receipts for subsequent payments.
More Detailed Invoice Requests
From time to time, a student may email a school owner requesting a more detailed invoice, or a receipt in the format of an invoice, for the purposes of reporting VAT tax.
The initial purchase receipts we issue include the information required to allow a right to deduct VAT in whichever EU country is concerned (such as our VAT number where applicable and a unique serial number). If your student requests an invoice, we recommend directing them to their post-purchase receipt, which includes all of the information they may need for tax purposes. 
If you are utilizing the Monthly Payment Gateway or Teachable Payments and would like to comply with a student's request for a differently formatted receipt/invoice, it is the school owner's responsibility to fulfill this request. Although we are the merchant of record, Teachable is not responsible for elements of businesses that extend beyond our legal responsibilities to remit tax for payment we collect.
If you are using a Custom Payment Gateway and have become the merchant of record in a location where you and your accountant feel that more detailed invoices are warranted, it is the school owner's responsibility to generate these invoices or fulfill student requests for invoices that may arise. For single payments, it may be simplest to use a pre-made PDF invoice template, which you can customize and send on request.