This article goes over how to use Teachable's native integration to embed a Facebook pixel to your school's checkout, site, and course pages.
Overview
Facebook pixels are snippets of code that occupy a single pixel on a page. If you're using Facebook ads, having a pixel allows you to collect data on how your ads are performing, and then use that data to optimize the conversion rate.
Once you enable Teachable's native Facebook pixel integration, it'll automatically add a pixel to the following pages and start tracking the page view events and purchase events (if applicable):
Checkout pages
Sales pages
Thank you pages
Lecture pages
Site Pages (e.g. homepage, terms of service, etc)
Custom Pages
Creating a Facebook Pixel
In order to use Teachable's native Facebook integration, you'll need to have a school on a paid plan, a Facebook ad account, and an existing Facebook pixel. For more detailed information on how to create a pixel, we recommend taking a look at Facebook's help articles on the subject.
Once you've created your Facebook pixel, you'll need your Pixel ID to use Teachable's integration: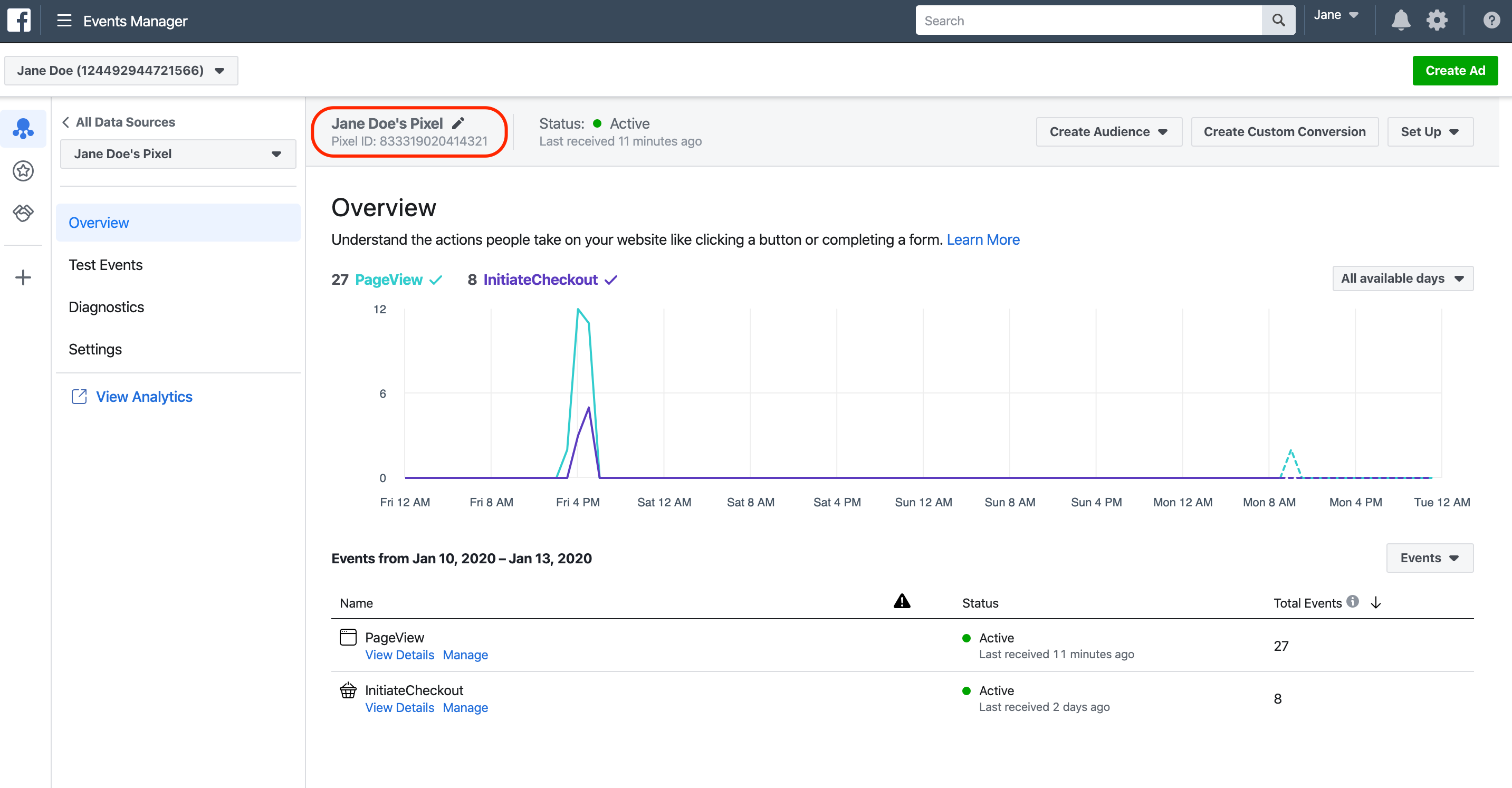 Adding a Facebook Pixel to your school
Once you've created a Facebook pixel and have your Pixel ID, you can add your pixel by following these steps:
Navigate to your school's Settings > Integrations menu.
Click the Facebook Pixel icon to open up a popup modal.
In the Pixel ID field, paste your Facebook Pixel ID (this can be found within your Facebook Ad manager settings):
Click Save.
Testing Your Tracking Pixel
After you've added enabled the Facebook pixel integration, you may want to test it to make sure it's working. To do so, we recommend installing the Facebook Pixel Helper Chrome Extension.
Once you install the extension, go to one of your school's checkout, sales, or course pages and click on the blue "</>" symbol. If done correctly, you should see your Facebook pixel listed in the window that appears.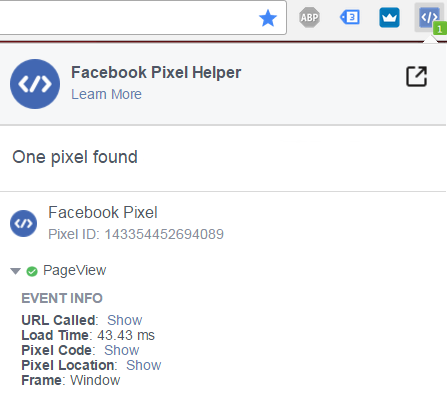 Uninstall the pixel
If you would like to stop using your Facebook Pixel on your Teachable school, you can disable the Facebook Pixel integration at any time. To do so:
Navigate to the Settings > Integrations page of your Teachable school.
Click the Facebook Pixel icon.
In the popup modal, click the Uninstall app button.
Once uninstalled, you will see a success message at the bottom of the screen indicating that the integration has been uninstalled.