This article guides you through viewing an individual user's transactions.
Finding an Individual's Transactions
Log into your Teachable school.
Select Users from the admin sidebar.
Choose a particular user from the list.

TIP: If you have many students, make searching easier by filtering the results with their name or email.

Inside the individual user area, select Transactions. 
Inside Transactions, you'll find the Date a transaction was made, the Sale Price (if applicable), Price (full price, in USD), Earnings (what you net), Student (their name), and Course showing which course(s) they enrolled in.
To view a more in-depth breakdown of an individual transaction, including a summary of purchase details and a payment breakdown, click the transaction. This is also where you can refund a purchase.

Understanding an Individual's Transactions
Summary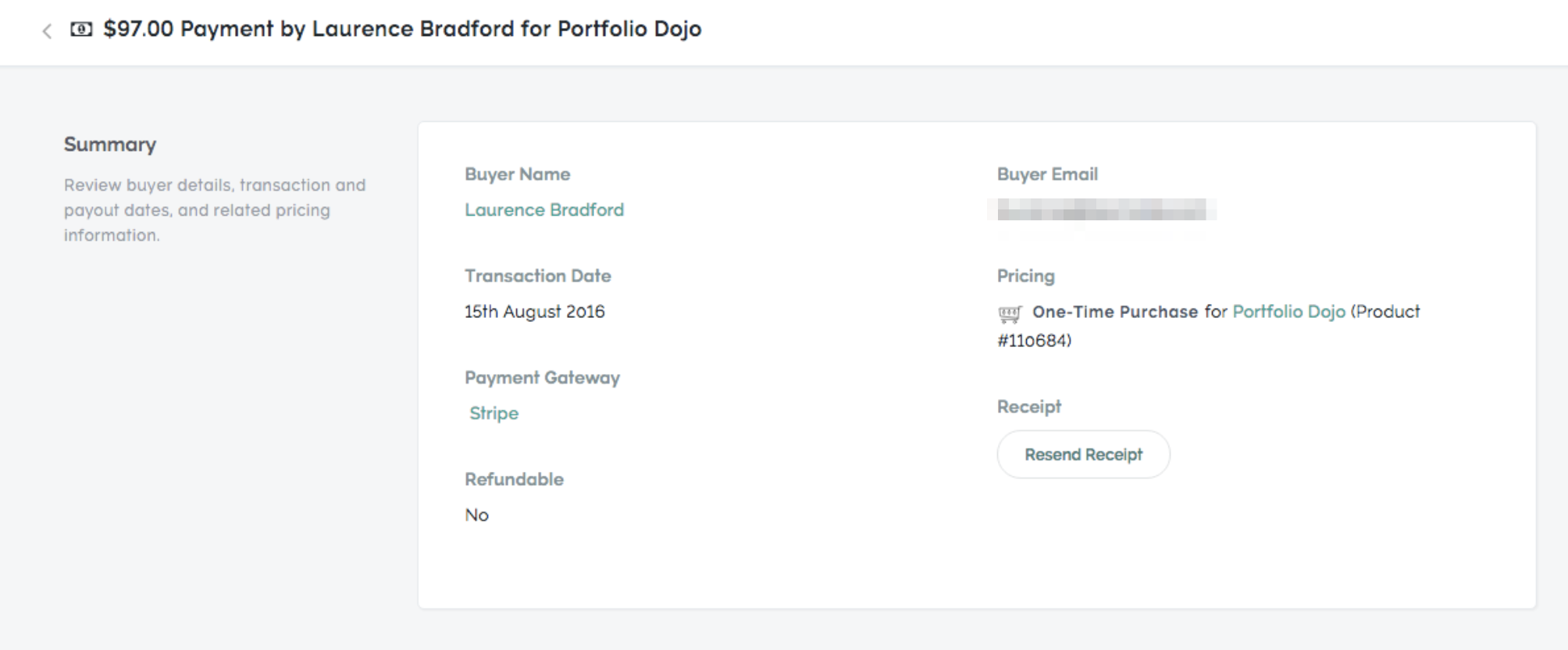 The summary includes buyer and transaction information like the buyer's name and email, the transaction date, pricing plan (free, subscription, one-time purchase, or payment plan), payment gateway, and payout date, and whether or not the transaction is still refundable.
Payment Breakdown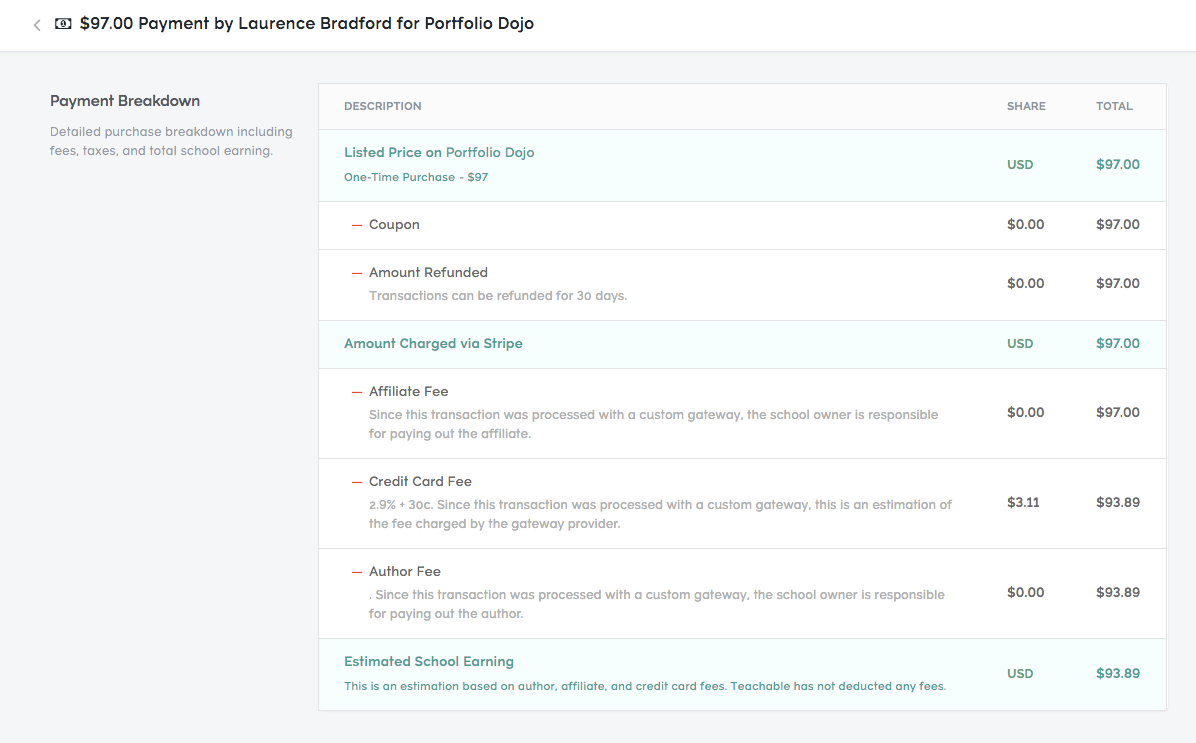 Listed price - what price the course was advertised for, minus:
Coupon - (if applicable) discounted price
Amount Refunded - shows if a refund was issued
Amount Charged via Stripe - how much the user was charged for. From this amount, the following fees may be subtracted:
Affiliate Fee - (if applicable) fee that went out to an affiliate
Credit Card Fee - how much goes back to Stripe
Teachable Fixed Fee - on the free plan only, Teachable charges a $1 fixed fee on paid course subscriptions
Teachable Transaction Fee -the percentage (10% for free plans, 5% for basic plans, 0% with custom payment gateways)
Author Fee - (if applicable) amount that goes to the course author
Tax - (if applicable) when VAT tax enabled
Estimated School Earning - what the school owner gets after all discounts and fees are taken out--aka your net profit.