This article shows how to change your default Teachable subdomain.
Overview
You can change the subdomain name of your Teachable school URL at any time. This means that the root domain of your school will remain teachable.com, but you can customize the subdomain name (e.g. http://yoursite.teachable.com). Teachable subdomains are included with your school, and do not require the purchase of an additional domain name.
CAUTION: Teachable does not support multi-level subdomains (e.g. yourcourse.yourschool.teachable.com or www.yourschool.teachable.com).
When you first create your school, go to Site > Domains and you'll be prompted to verify your Teachable subdomain.
Changing a Teachable Subdomain
If you've already verified a subdomain for your Teachable school, but want to use a different one, navigate to Site > Domains and click Add Domain.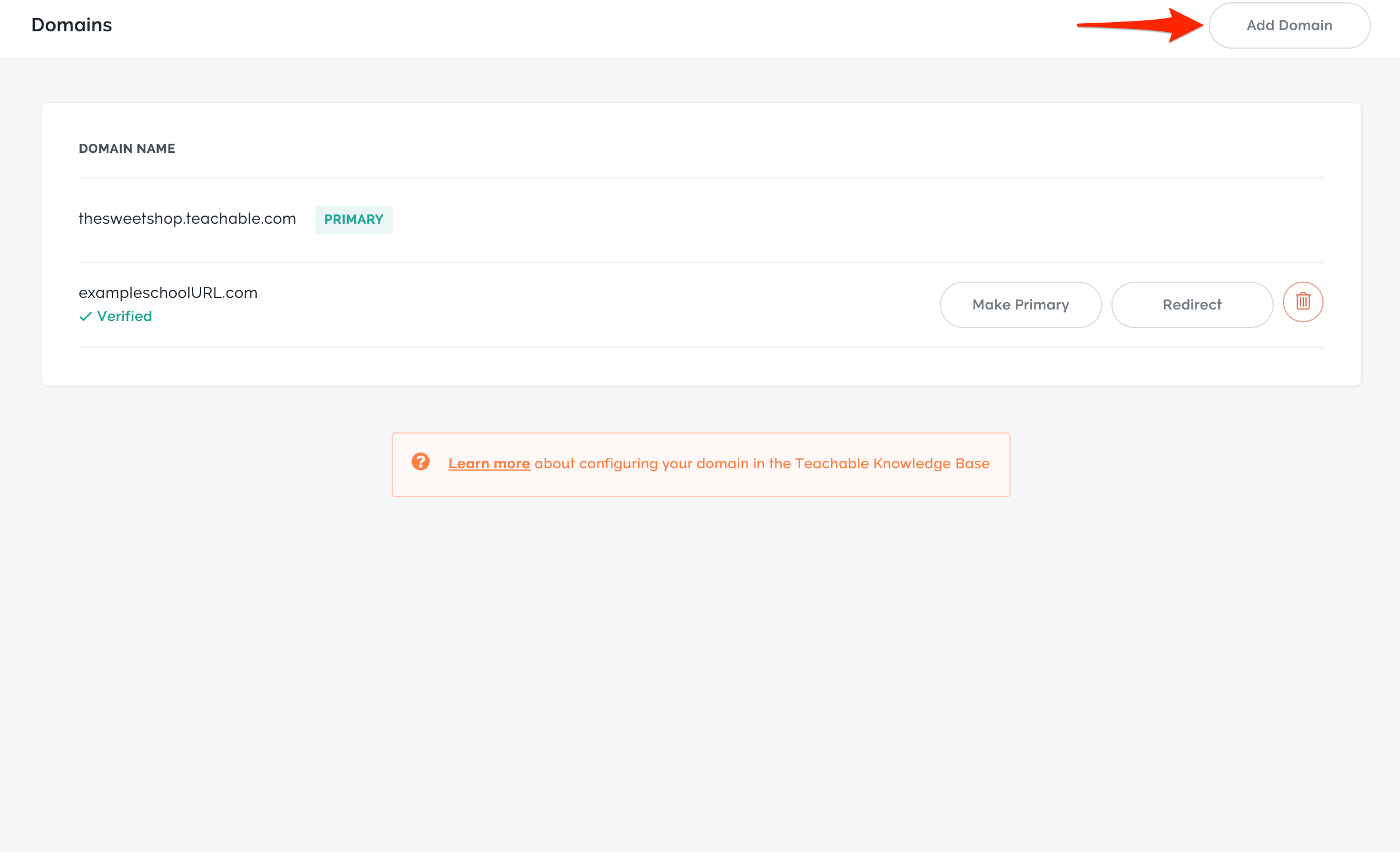 If you're on the Basic plan and up, you'll need to manually type the .teachable.com root domain into the Domain Name field. Click Add Domain.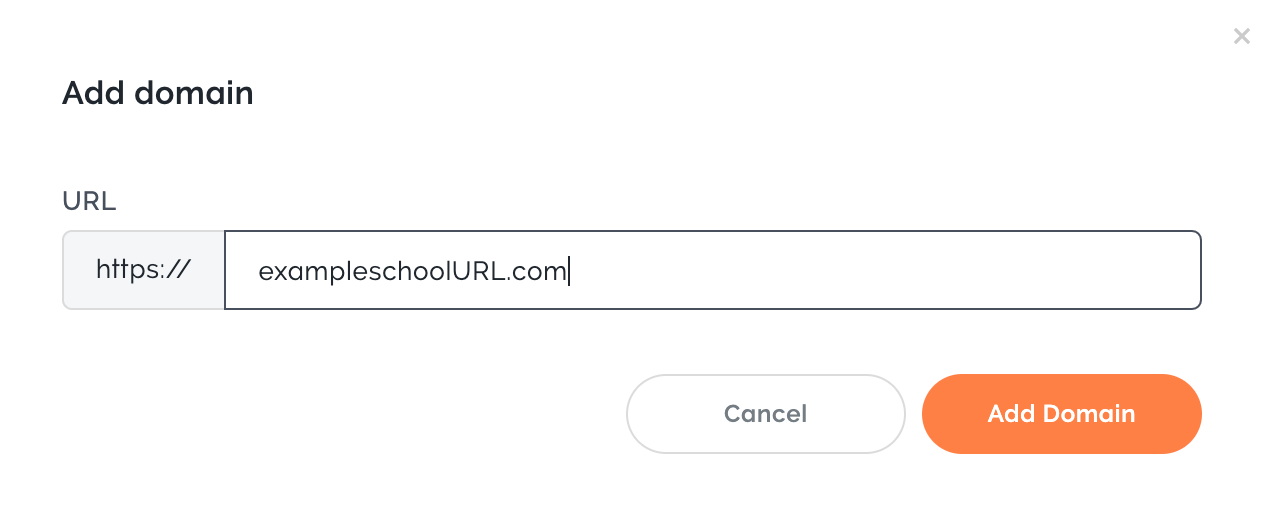 If you'd like this subdomain to be your school's new primary domain, click Make Primary. You can keep your old subdomain as an alternative or you can delete it by clicking the red trash icon. Any non-primary domains in your Site > Domains menu will still direct visitors to your school.