This article goes over how to log in and access a course as a student, and explains the difference between school accounts and Teachable accounts.
Overview
If you are enrolled in a school powered by Teachable, there are two types of accounts:
Teachable Accounts - Teachable Accounts are centralized accounts that allow you to log in to any Teachable-Accounts-enabled school using the same credentials. You can use a singular Teachable account to enroll in as many courses as you'd like, and be able to access them from your Teachable Accounts login page.
Non-Teachable Accounts (School Accounts) - Some school owners choose to disable Teachable Accounts for their schools. In that case, you will not be able to use your Teachable account for that school—instead you'll have to create a separate school account with its own set of login credentials.
Once you've purchased a course, you'll need to log in to your school using either a Teachable account or school account in order to access your course.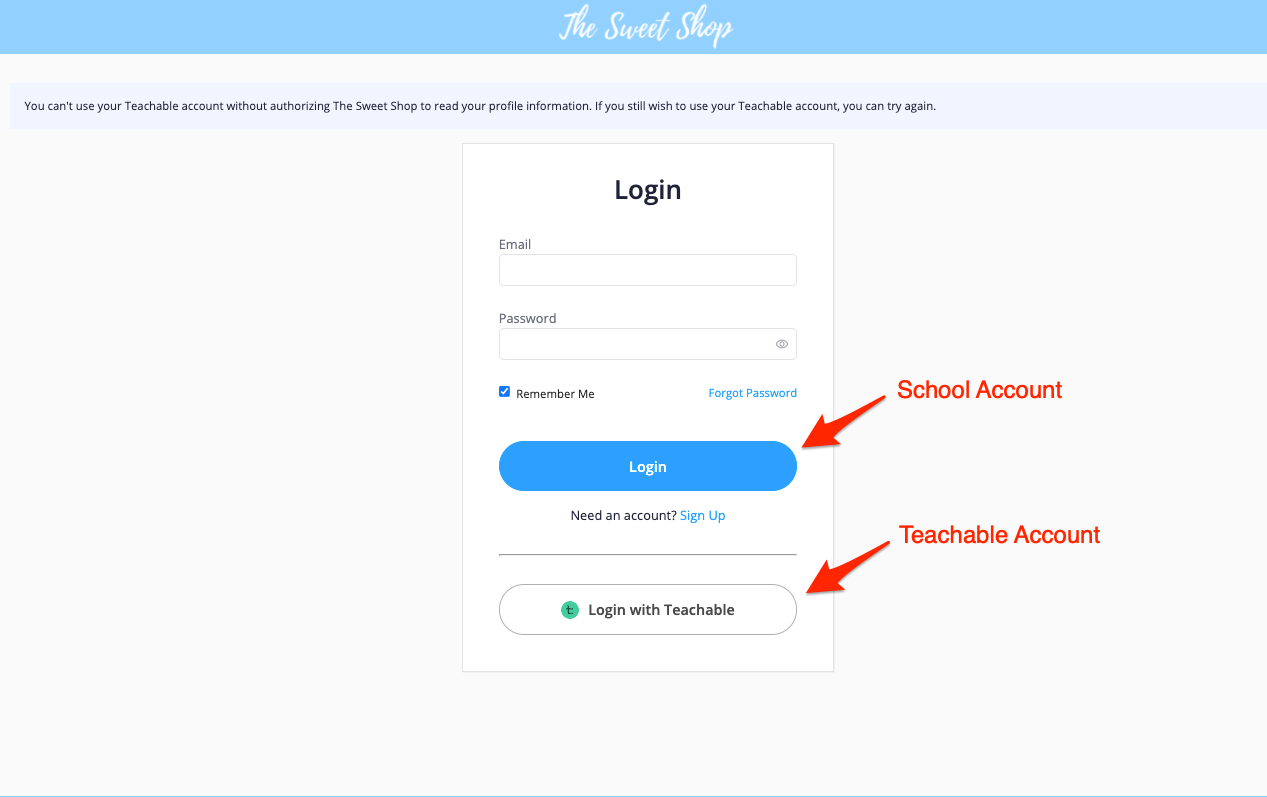 When you enroll in a course, you'll receive an email confirmation that contains a link to the course. You can use this link to open your course, or you can type the school or course page URL into the address bar of your web browser.
If you experience issues logging in or accessing your course, refer to Login Issues or contact the school owner.
Login to your course using a school account
If you don't have a Teachable account and want to log in to your course via the school homepage, complete these steps:
Navigate to the school's homepage. If you don't remember the URL, check your email for a confirmation message from the school owner.
Click Login in the upper right-hand corner of the homepage.
Enter the email address and password you used to register your account and click Login.
Check the box to agree to the Teachable school terms and click Continue.


NOTE: You will only see this checkbox if it's your first time logging into the Teachable platform. If you purchased a course through the school's checkout or signed up for the school through a signup form, you will have already done this step.




You'll be taken to the school site after logging in. The page you see will vary depending on what the school owner has set for a landing page. If you'd like to see the products you're enrolled in, you can click the My Products link in the homepage header.
Login to your course using a Teachable account
If you'd like to use one account to login to multiple schools, you can link your school account with your Teachable account. Please be aware that the school owner must have Teachable Accounts enabled for you to use this login option. If you do not see a "Linked Accounts" section within the Edit Profile page, the school owner does not have Teachable Accounts enabled.
Use the following steps to link your accounts:
From your school homepage, click the Login button.
Login using the school login area (at top).
Click your profile pic in the top-right corner of the school's navigation header.
Choose Edit Profile.
In the Edit Profile screen, find the "Linked Accounts" section. It will say "Not Linked". Click Login.
Login to Teachable Accounts using your school account credentials.
Confirm the information Teachable will access and click Authorize. Your account will now say "Linked" in the "Linked Accounts" section.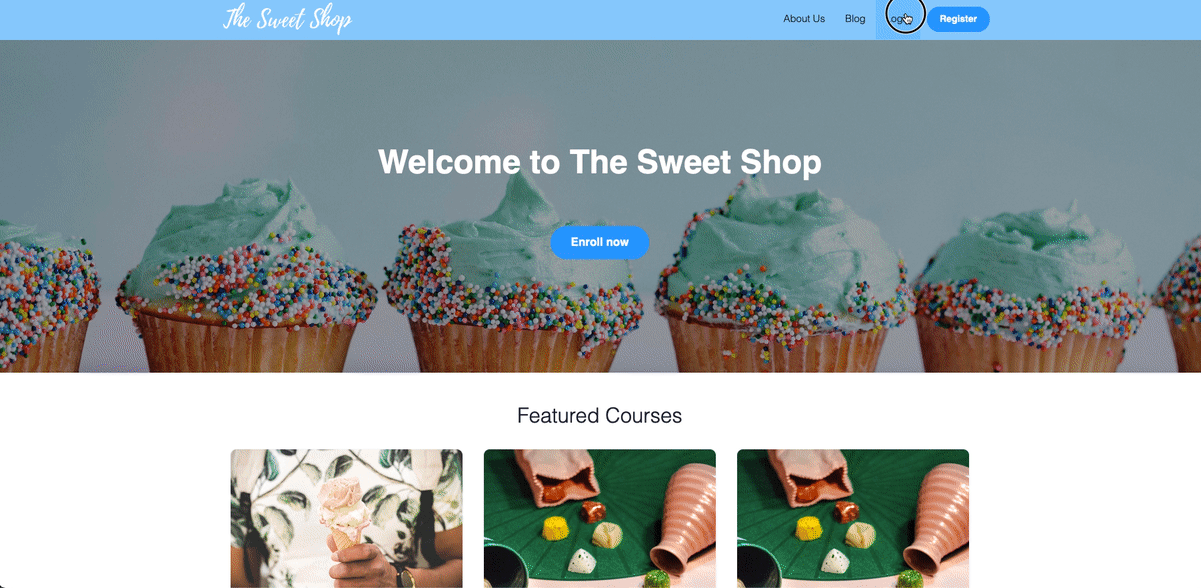 You can now use your school account as your Teachable account and login to any schools that have Teachable Accounts enabled using these same credentials.
Troubleshooting Login Issues
If you're having trouble logging in, check this article for some troubleshooting tips that may help.