There may be several reasons that your payment cannot be completed when attempting to purchase a course on Teachable. This article goes over how to resolve payment issues if you're unable to complete a purchase due to a bank decline or country restriction.
Try Another Payment Method
If you're having trouble purchasing a course, check that you're attempting to purchase using one of Teachable's supported payment methods. Teachable accepts major international credit and debit cards (Visa, American Express, and MasterCard). In some cases, PayPal may also be available as a payment option.
Authorize Your Payment
In some cases, your bank may require further authentication for credit card payments made to Teachable. If so, then you'll be prompted to authorize your initial payment when purchasing a course: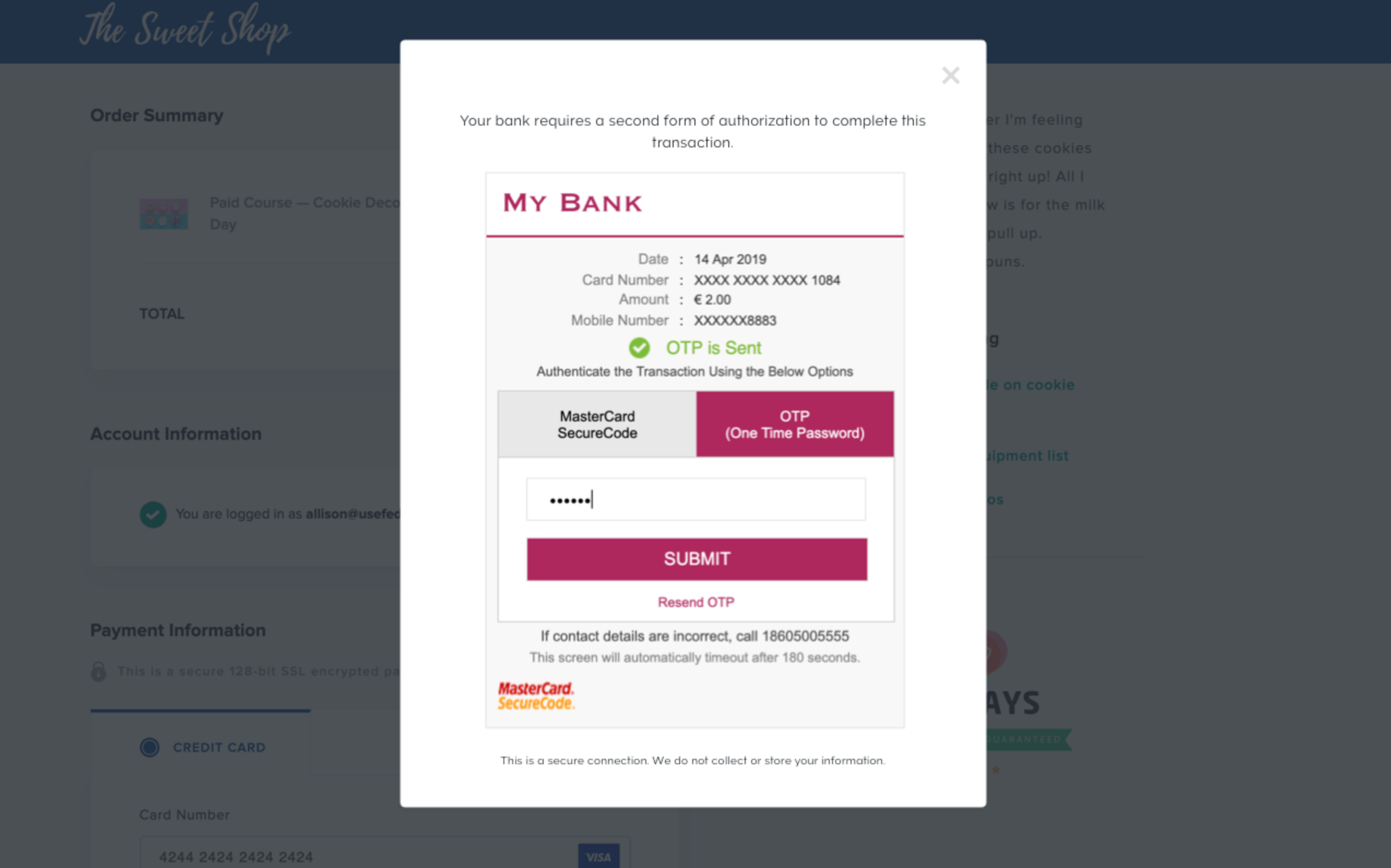 Your bank may also require you to authorize subsequent subscription and payment plan payments. If so, you'll you receive authorization requests from Teachable on the 3rd, 7th, and 14th day after the initial authorization request. If you do not authorize your payment within this time, then you will be automatically unenrolled from the course.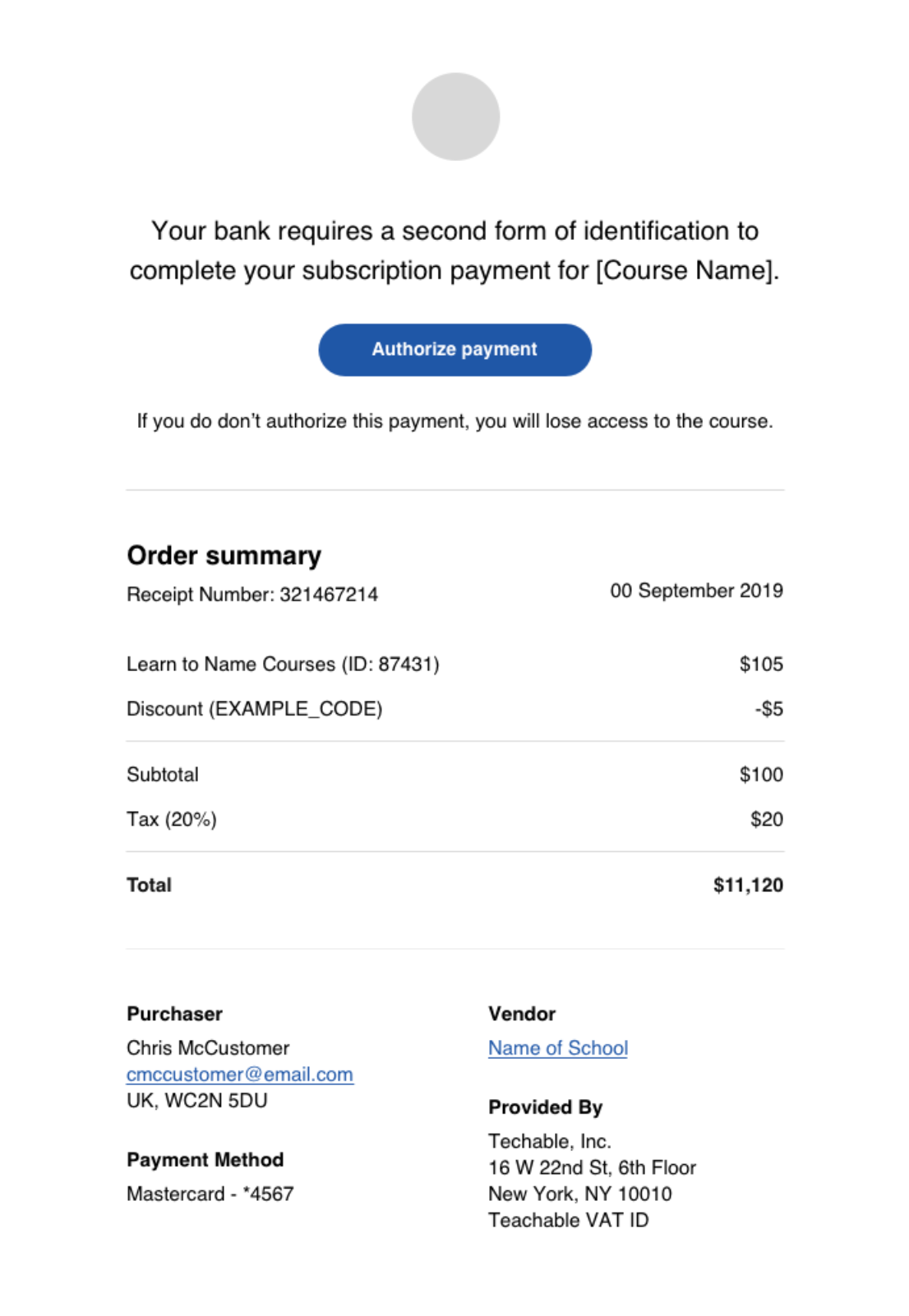 Update Your Billing Information
If your credit or debit card fails for a monthly or annual recurring payment (e.g. subscription or payment plans), then payment for will be re-tried an additional three times (for a total of four charge attempts) on the 3rd, 7th, and 14th day after the first attempt. Weekly payments will be re-tried an additional two times on the 3rd and 7th day after the first attempt.
If you do not update your credit/debit card information within this time, then you will be automatically unenrolled from the course. Contact the school owner for additional assistance. To learn more about updating your billing information, refer to Edit Your Profile and Billing Information.
Check Your Country's Laws
If you're trying to make a purchase online, it's important to familiarize yourself with any currency regulations that may be restricting your ability to make online purchases based on your country of origin or issuing bank.
For instance, if you're a student in Brazil attempting to complete a purchase on Teachable, you may encounter issues because, in Brazil, there's a law that says when using a credit or debit card issued by a Brazilian bank, one must make purchases in Brazilian currency (Brazilian real). This is just one example of a currency law that makes it more difficult to make purchases online.
Contact Your Bank
If you're not able to purchase a course on Teachable, it's best to contact your bank directly for more information about why your payment was not processed. There are many reasons why your card may be declined, including insufficient funds, a canceled or expired card, etc.
It's important to note that payment processors themselves do not decline payments; instead, a payment processor initiates a charge, and the issuing bank is responsible for approving or declining the charge.
Contact the School Owner
If you're still unable to complete your purchase on Teachable after contacting your bank and trying another payment method, you can contact the school owner directly to inquire about alternative payment options.