This article explains how to supplement your other products with coaching, known as upselling. It covers upsells in lectures and pages.
Overview
You might want to market coaching as a supplemental item to one of your other products. There are two ways you can upsell coaching within other products: upsells in lectures and upsells in Thank you pages (page editor 2.0 only).
NOTE: Upsells are only available to Professional or Business Plan subscribers.
Upsell in a lecture
To add an upsell into one of your lectures:
Go to the curriculum of the lecture where you want to add an upsell. Once there, click the Add Upsell button:
Use the Coaching and Pricing Plan dropdown menus to specify which coaching product you want to upsell and at which pricing plan.
In the Block Details section, use the text fields to customize how your upsell looks.
Click Add Upsell when finished. If you want, you can change the product's thumbnail in the product's Information tab.

Upsell in a page
You can upsell your coaching through the Upsell block if you're using page editor 2.0 to edit a product's thank you page. Be aware that you can only add an Upsell block on the thank you page. Use the Select Coaching dropdown menu to specify which product you want to promote. You'll also have to specify which pricing plan to sell using the Pricing Plan dropdown. You can change what your upsell block says through the Heading Text, Description Text, and Button Call To Action (CTA) text fields: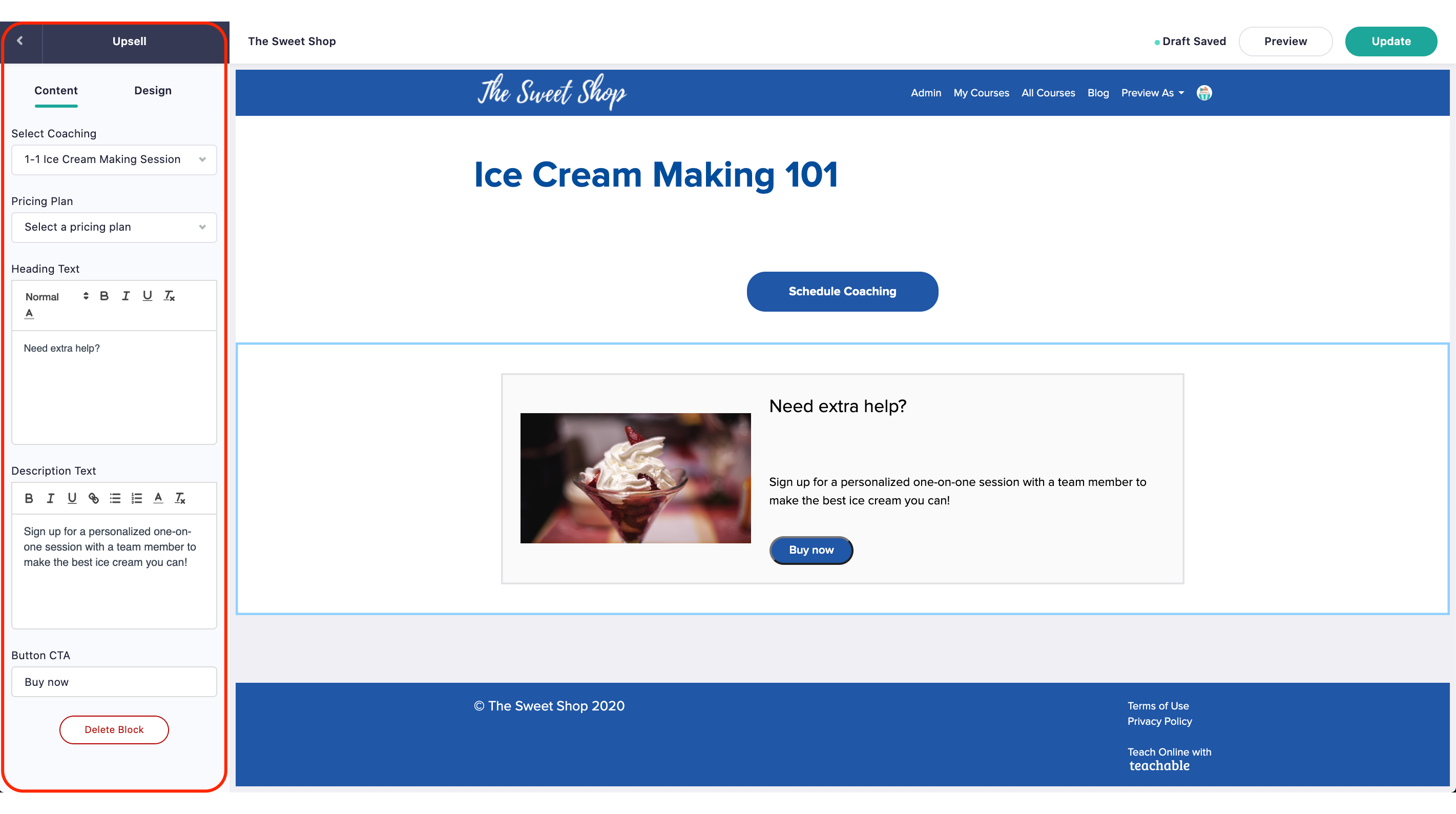 NOTE: These options are currently only available in page editor 2.0. Customers using page editor 1.0 will have an update to allow this functionality soon.