This article reviews how to take your school online or offline by publishing/unpublishing the school.
Overview
When you first create a school on Teachable, it will be unpublished. Unpublished schools are not accessible to users. If a user tries to visit an unpublished school, they will see a page that states "This school isn't published right now."
NOTE: The text on this page can be edited with the custom text feature.
Admin users can login to access their admin dashboard of a school; existing students can login to an unpublished school to view their billing settings or contact the school owner via the contact form.
In order to make your school fully accessible, you need to publish it.
Publish your school
To publish your school:
Click the Settings tab of your school admin.
Navigate to the General tab.
Make sure you are on the Website tab at the top of the page, then click the Publish school button towards the top of your page.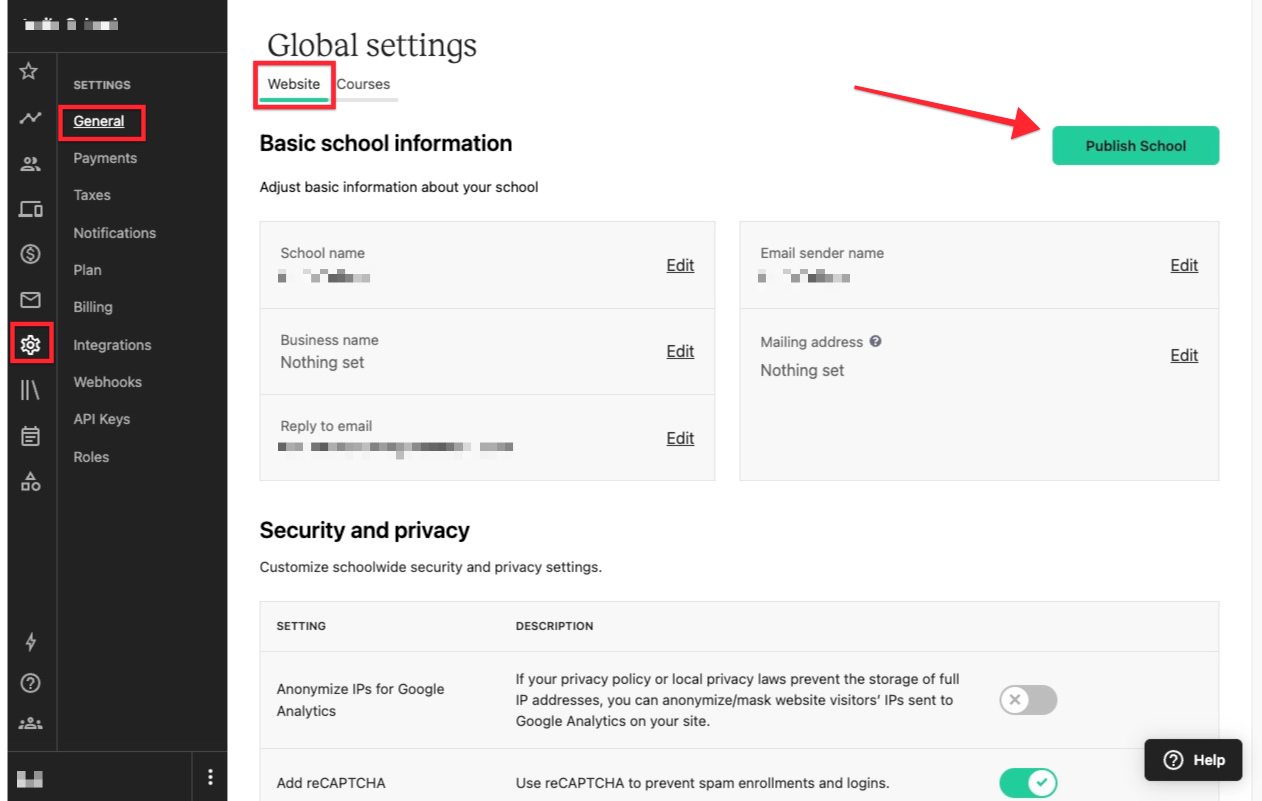 Once you publish your school, students can view your homepage, browse the product directory, and access any products they are enrolled in.
Individual products within your school have their own published status—learn more about publishing products and product visibility.
Additional resources