On Teachable, schools and courses are separate entities. A Teachable school is the overall site through which an owner can offer individual courses--for example, a college is the institution and classes are offered through it. And just like there's a difference between applying for college and registering for classes, there's a difference between enrolling in a Teachable school and signing up for a course on that school.
School Enrollments
If you go to the front page of your school and preview it as a logged-out user would see it, you will find a default button that allows students to enroll in your school. Depending on how you have designed your front page, it may look something like this, with an enroll button in a banner image: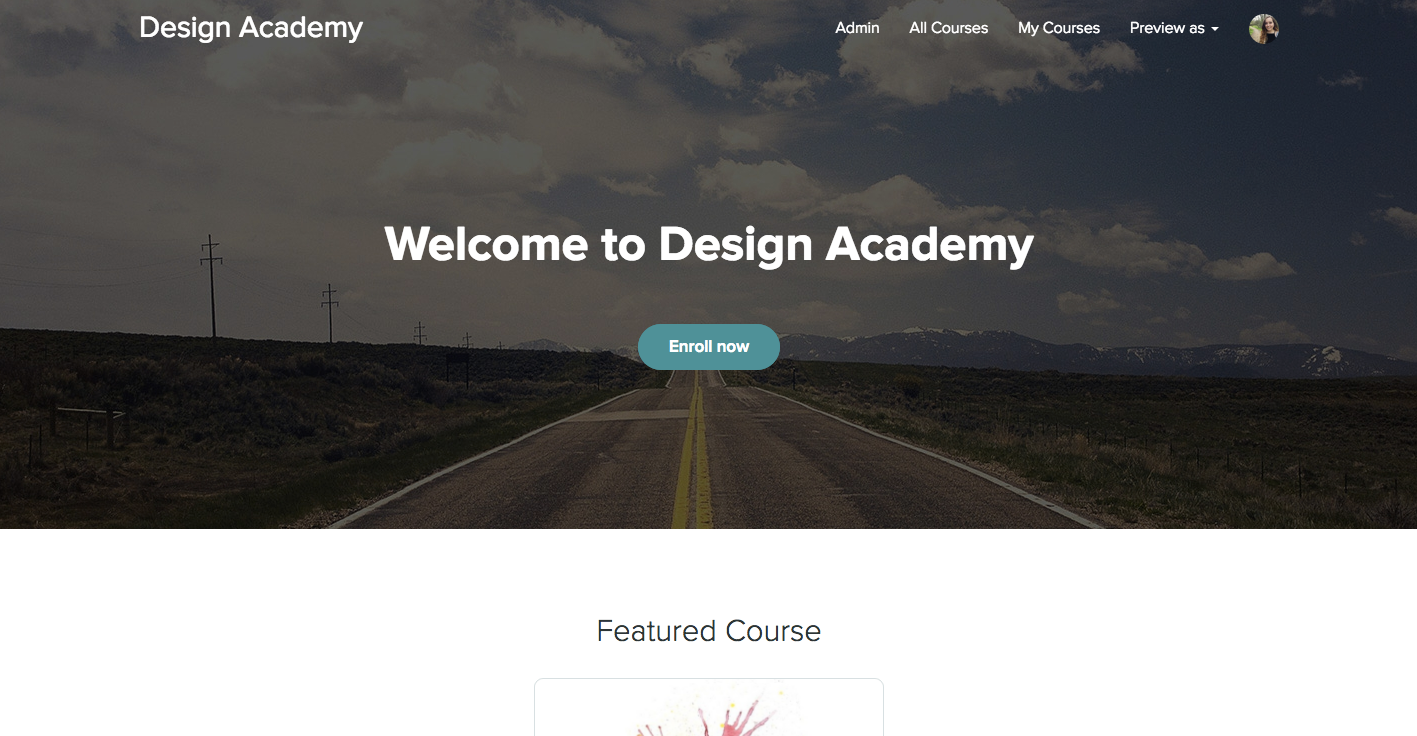 The design of your homepage and the enroll button will depend on which page editor version you are using. For more information on different page editor versions, please see this Knowledge Base article.
Page Editor 1.0
Students who click the enroll button will not be enrolled in any courses until they choose to do so, but having an account on your school makes it very easy to sign up for courses.
NOTE: Your school must be on a paid plan for students to begin enrollment.
You can customize your homepage enroll button text by going to your homepage block editor (Site > Pages > Home), finding the Homepage Hero Header block, typing new text into the Button Text field, and saving the page. You can also choose to edit the URL of the button by changing the Button URL field.
Page Editor 2.0
You can customize your homepage by navigating to Site > Pages > Home. Many users choose to add a Banner block to a homepage, which can contain a button. To edit the URL of the banner button, click into the Banner block and edit the Button Action and URL fields. You can use any URL you choose for the banner button—some options include using an account signup URL, a specific course sales page URL, or a specific course checkout URL.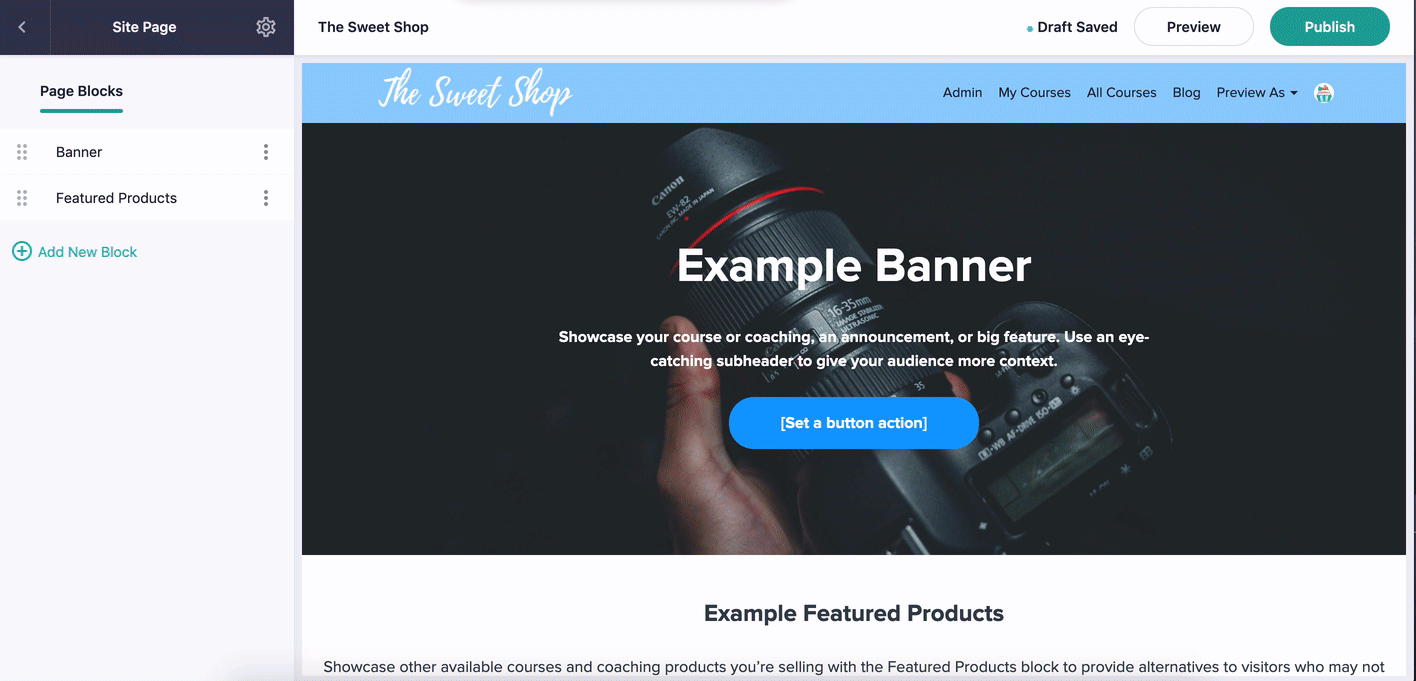 Course Enrollments
Rather than enrolling in your school first and then enrolling in a course, users typically start out by enrolling in a course—at which time they automatically create an account for your school as part of the process.
The reason this flow is more common is that new students often discover your course sales page first—as part of a marketing effort or shared by a friend—before they discover your wider school.
See an example course sales page with a course enrollment button below: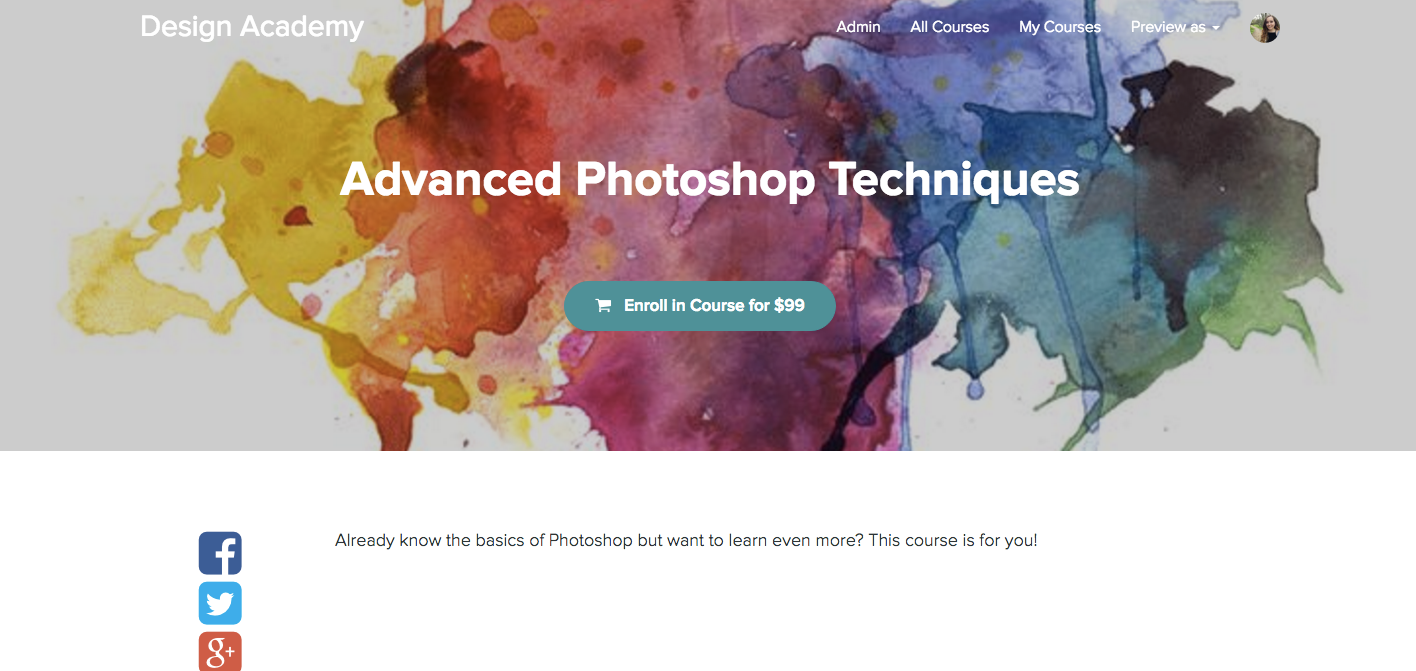 This option is also simpler because they only have to click one enroll button, instead of enrolling in the school and then enrolling in a course.
What If Someone Enrolls in My School But Not A Course?
It can be baffling when someone signs up for your school, but then doesn't make any course purchases. This can happen for a number of reasons. The most likely: they're confused, or they're interested but not ready to spend money yet.
The former case is most likely if your school only has one course on it. This may confuse students who intend to enroll in the course, but end up clicking the school enrollment button instead, thinking that they do the same thing. To avoid this scenario, you may want to change your school's homepage so that it points to your course sales page.
However, in the latter case, school-only enrollments can be useful because they allow you to develop an email list of users who are interested in your school and already have accounts. This means you can market specifically to those people, sending them reminder emails or special deals to encourage them to purchase.
Removing the School Enrollment Option
Some owners, whether they have a single course or multiple ones, choose to remove the school enrollment button from their site entirely, so that users must go to the actual course they want to enroll in.
For users with Page Editor 1.0, the main enroll button on your homepage can be removed with a toggle in the Homepage Hero Header block found within your homepage block editor (Site > Pages > Home). Simply toggle Show Button to the off position to remove it. Make sure to save the page when you're done!

If you wish to remove the Sign Up button in your header as well, navigate to Site > Navigation, scroll to Navigation Bar, and toggle the sign up link to be invisible: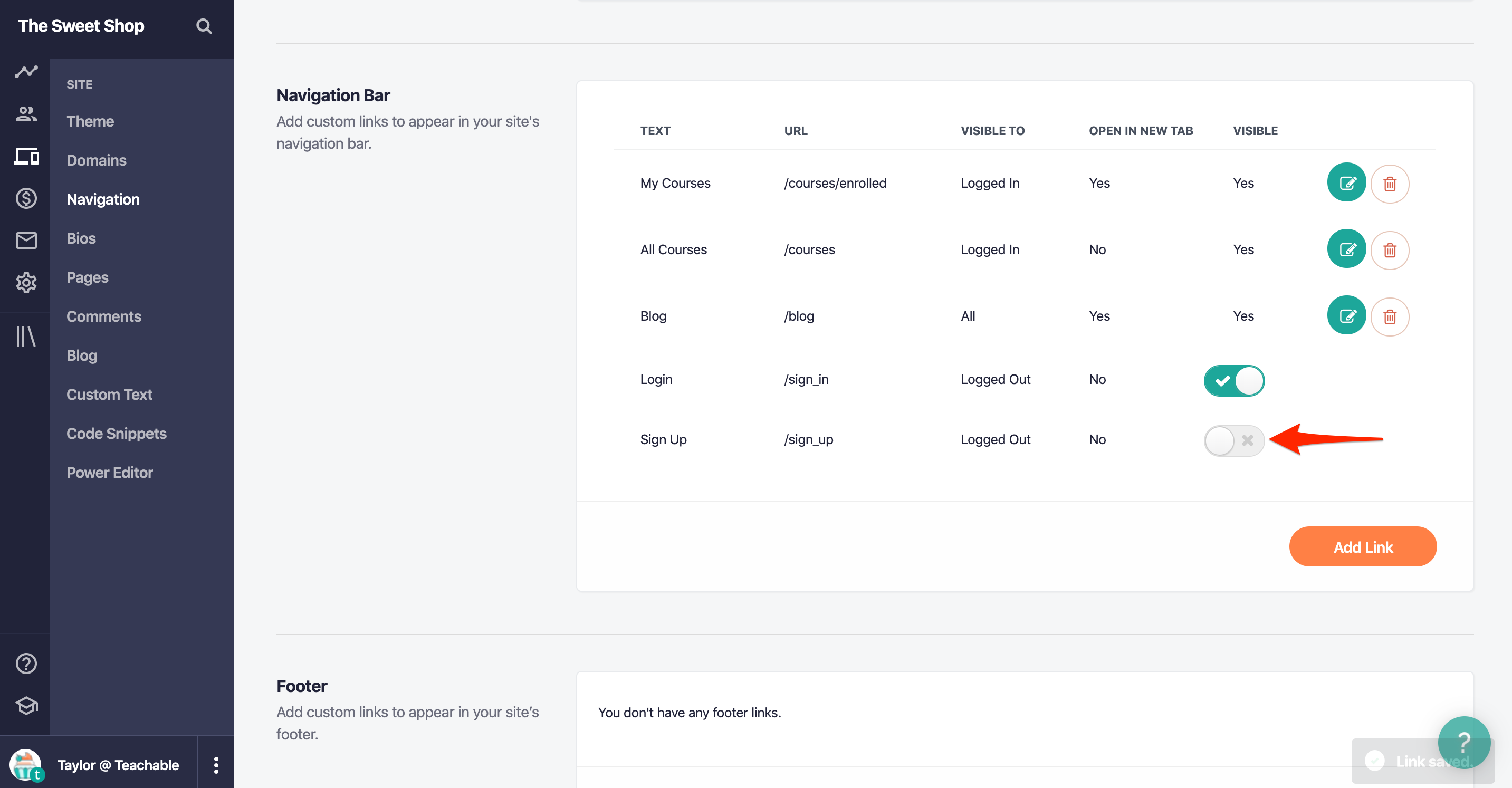 Close Course Enrollment
You may wish to cap the number of students in a course or prevent students from enrolling after a certain period of time. To close enrollment for a course, you can archive all pricing plans associated with your course in the Pricing section of your course admin.
Your course will display a "This course is closed for enrollment" message if: