This article goes over how to access and understand individual student progress reports, which are available on the Professional plan and higher. Student progress reports include details about which lectures and quizzes a student has completed, as well as which videos they have viewed.  
Accessing a Student's Progress Report
Select a course you'd like to view from the admin sidebar or by selecting View All to see all courses. Inside the course, click Students.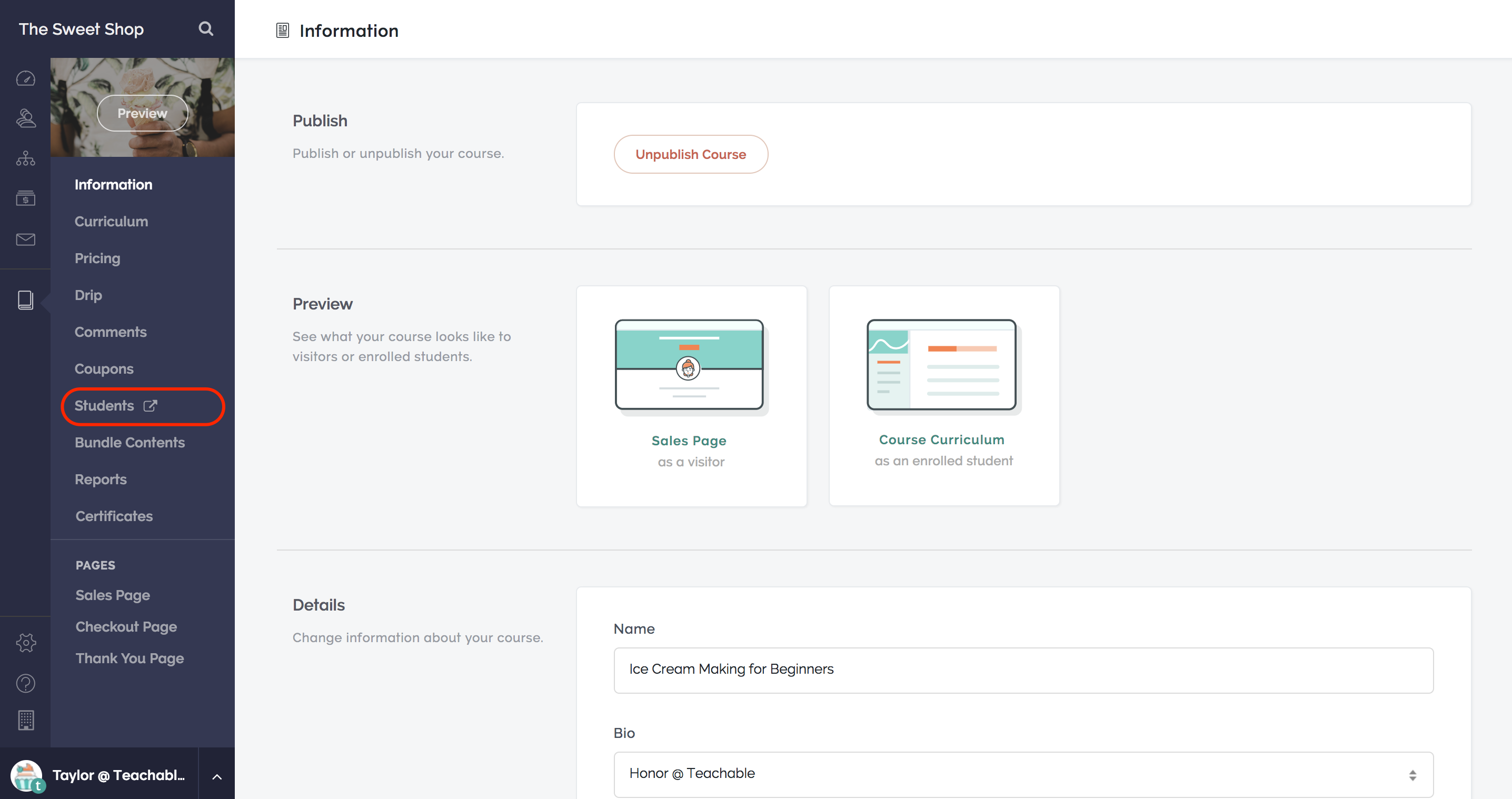 Upon clicking Students, you'll be redirected to a new page of all students enrolled in the course. (You can also see all students in your entire school by going to the Users tab on your admin sidebar.)
To see a student's reports, select their user profile from the list. Once inside the student area, click Progress Reports from the submenu.

If a student is enrolled in multiple courses, choose which course to view data from in the Select a Course drop-down menu.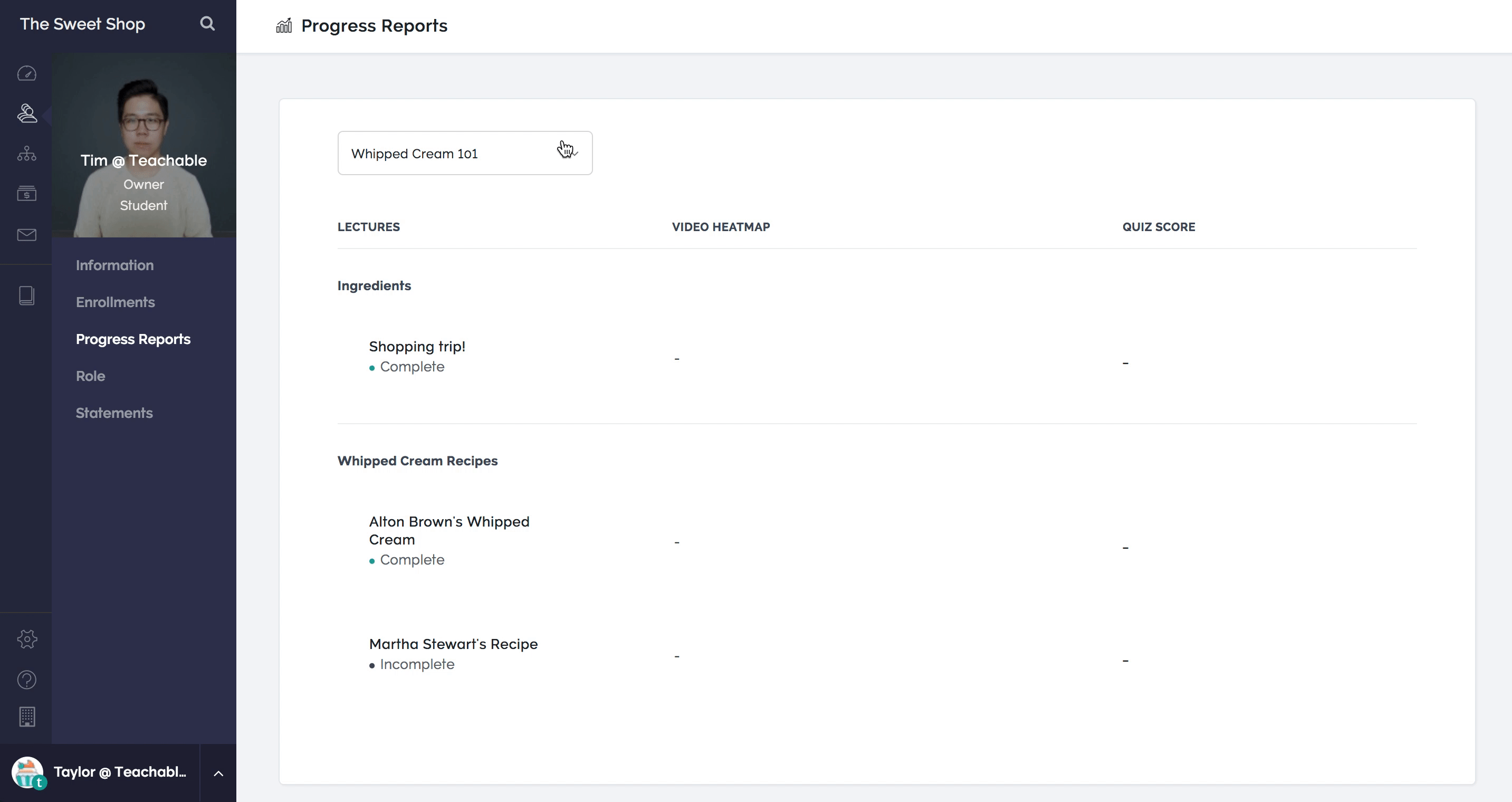 After selecting a course, you will see the student's quiz scores (if applicable) and which lectures they've completed so far inside a table, along with a Wistia video heatmap (more on that below).
Understanding Student Progress Reports
Video Heatmap
In the Video Heatmap section, you'll see heatmaps—generated by our video host, Wistia—that indicate which parts of a video have been watched (in green), rewatched (in yellow), rewatched multiple times (in orange), or skipped (in white).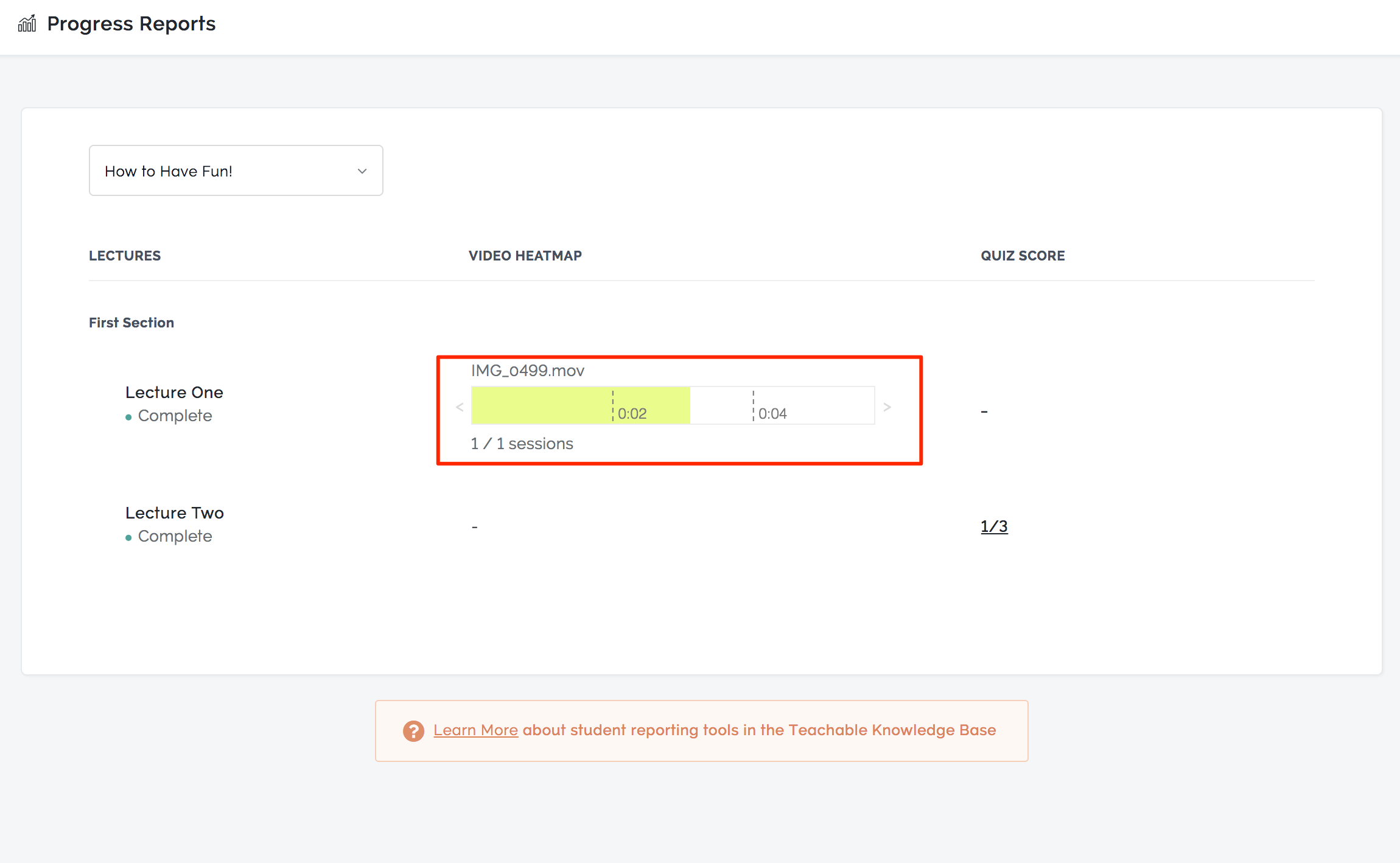 A new heatmap will be created for each video watching session, so a single lecture can have multiple heatmaps. 
Wistia heatmaps only report on videos that have been uploaded directly to Teachable using the file uploader. Any videos that have been embedded using an embed code and a code block will not be included in the Video Heatmap report, since they are not hosted by Wistia on Teachable.
Quiz Scores
In the Quiz Scores section, you'll find more information about your student's quiz score—only graded quiz results display in this section. If the student has not yet completed the quiz by answering every question and marking the lecture as complete, then this section will be blank.
To view how the student answered each question in the graded quiz, click on the graded quiz result. A pop-up modal will appear that shows the student's quiz answers. The option that the student selected for each question will be in green.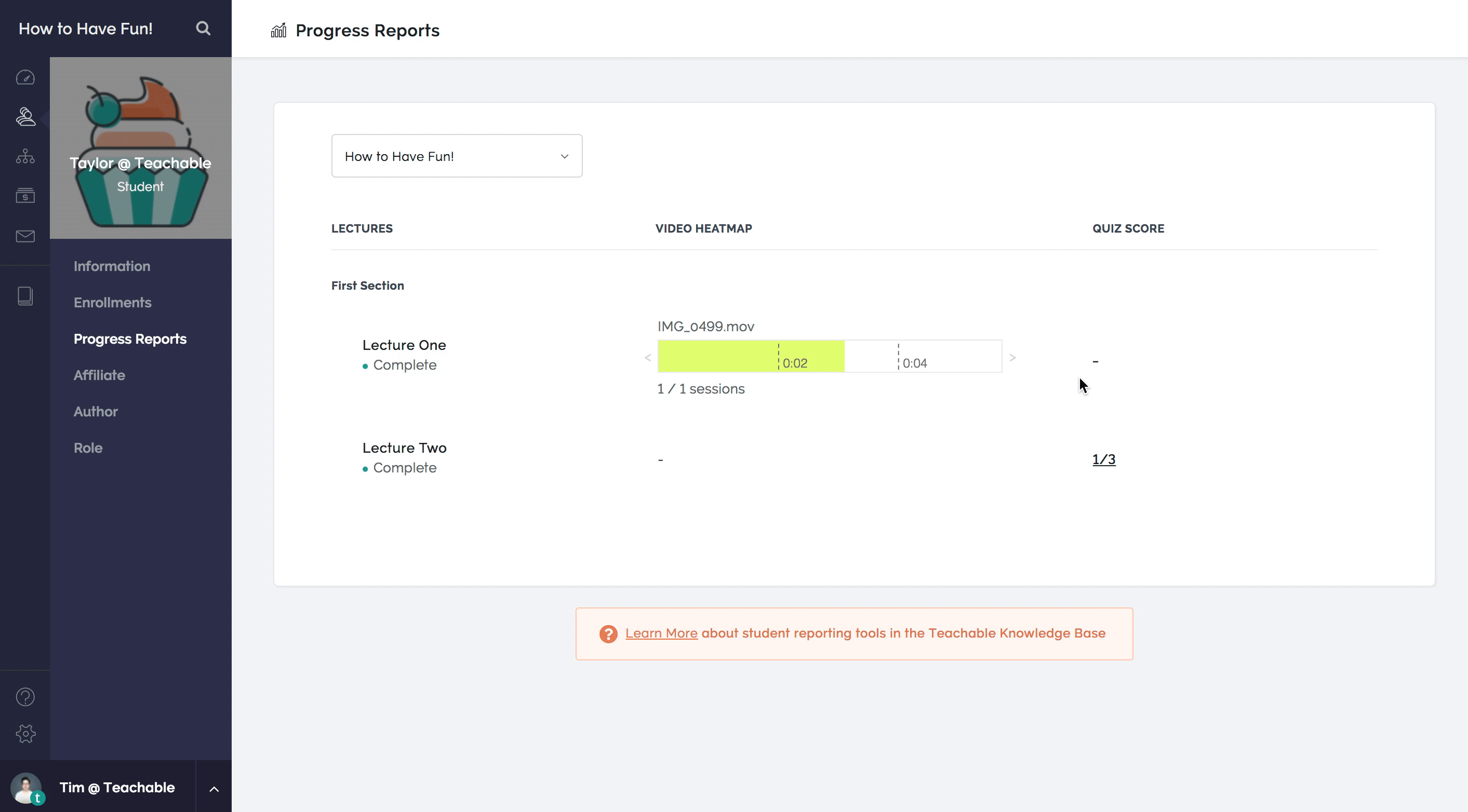 NOTE: Lecture completion is only recorded when students click Complete and continue in the upper right-hand area of the lecture page. Clicking the next lecture from the sidebar does not mark that lecture as completed.