This article shows how you can send emails to users in your school.
Compose Emails
In your school's admin sidebar, click Emails. You'll automatically be brought to the Compose area.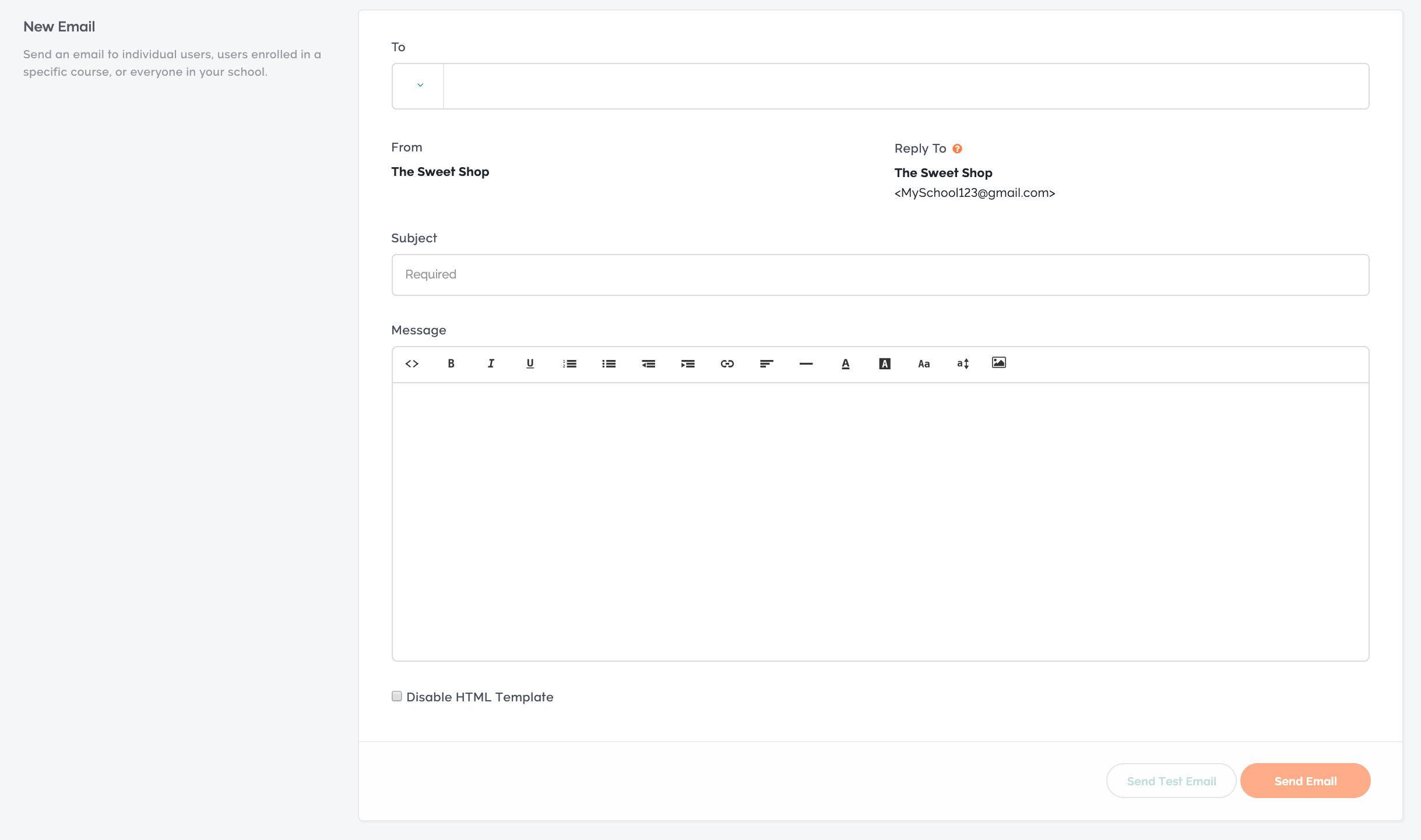 From there, compose your email by filling in the following details:
To - select your email recipient(s). You can send an email to an individual student, all those in a specific course, or all students in your school
From - what sender name will appear in the recipient's inbox (as specified in your school's General Settings)
Reply To - the email address that any replies will go to (as specified in your school's General Settings)
Subject - the email subject line
Message - write your email message here
Disable HTML Template - when selected, this will send the message as plain text and remove any additional HTML/CSS formatting.
When you're finished filling out the information, you can then choose either Send Test Email (to send it to yourself) or Send Email. To view all theemails you've sent out, go to Emails > History.
Segment Emails
Teachable captures a variety of student information you can use to segment your email list and send your students targeted messages. Here's how to filter users so you can easily email certain groups of students.
In your admin sidebar of your school, click on the Users tab.
Specify which user list you'd like to view (i.e. Students, Authors, Affiliates, or Owners).
At the top of the page, click the Add Filter drop-down menu to add a filter.
Select the filter you wish to apply to your users (e.g. enrolled in a certain course, affiliates only, authors only, and so on). Note that these filters may differ depending on the user list you are viewing.

Fill in any additional information requested depending on the filter selected. You can also add additional filters if desired.

Click the Email Students button in the top right corner.

For a full list of user filters, please see the Filter Users section of this article.
TIP: Edit the From field by going to Settings > General in the School section and changing the text in Email From Name.
Email Opt In/Outs
Whenever a user creates an account on your school, they will have the option to opt in/out of instructional and promotional emails on the checkout page: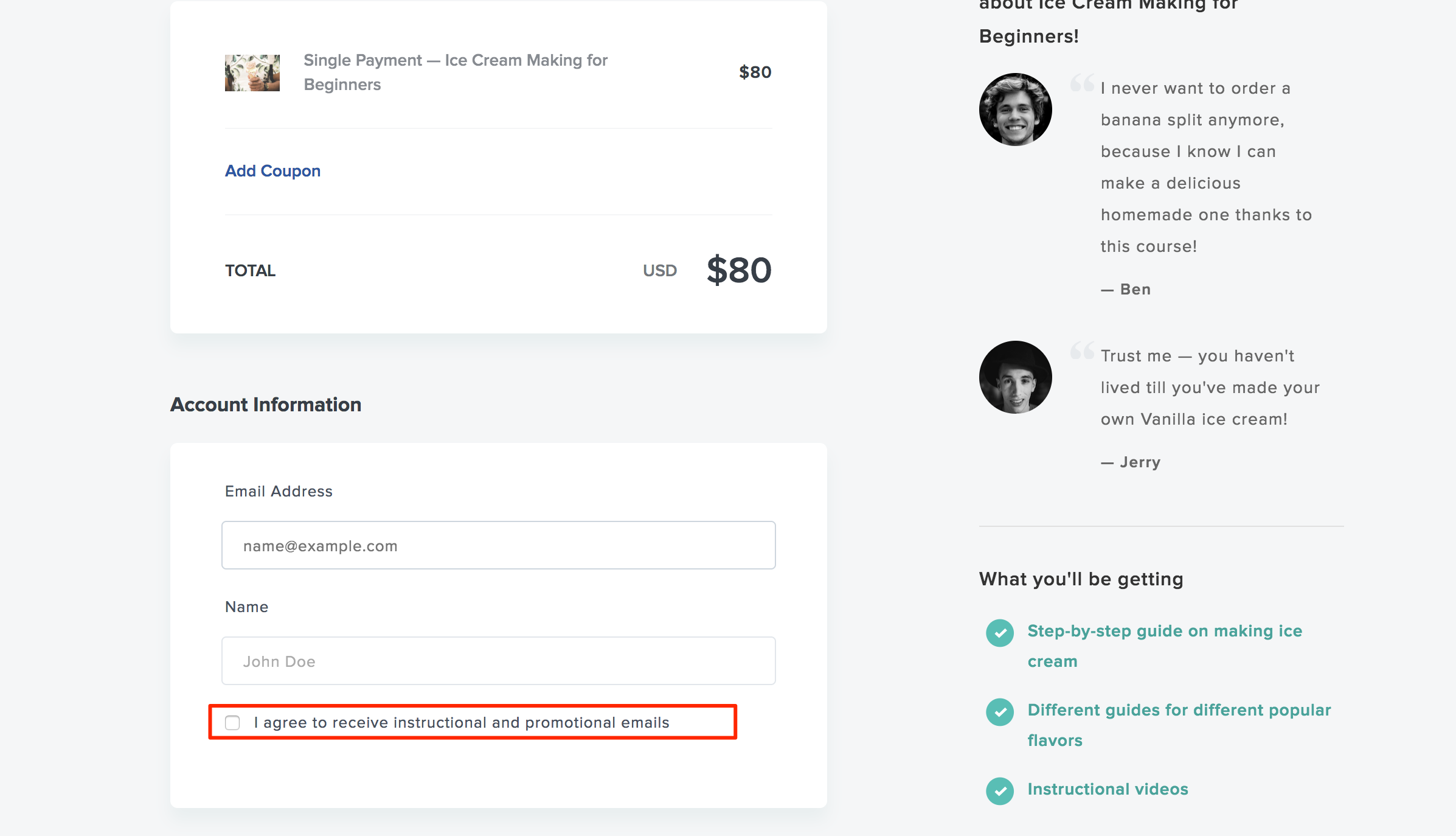 In order for Teachable and school owners to be GDPR compliant, students must have the ability to remove themselves from any mailing lists. As a result, any students who opts out of emails (i.e. leaves the I agree to receive instructional and promotional emails checkbox unchecked) will not receive any emails sent to them through Teachable.
If you have a user who would like to opt out of emails after they've made an account, they can do so by editing their profile information in Teachable. Similarly, this is where a user would go to once again opt into emails from their school. All users, including both students and owners, can opt in or out of these emails.
You can see which students have opted in/out of receiving emails from your school by going to Users > Students and checking the Email Opt Out column. "Yes" means that they have opted out and will not receive emails. "No" means they have opted in and will receive emails.