This article goes over email notifications for your school, and how to customize them to notify you when certain events occur.
Locating the Notifications Setting
Log in to your Teachable school.
Click Settings in the admin sidebar.
Select Notifications from the submenu.


Inside the notifications area, you'll find Student Notifications, Subscription Notifications, and Comment Notifications.
Types of Notifications
Enrollment Notifications

When toggled on, you'll receive an email whenever:
A student joins your school
A student purchases a paid course
A student enrolls in a free course
Subscription Notifications

When toggled on, you'll receive an email whenever:
A student's billing fails, or a subscription is cancelled, due to non-payment
A student cancels their subscription to one of your courses
Comment Notifications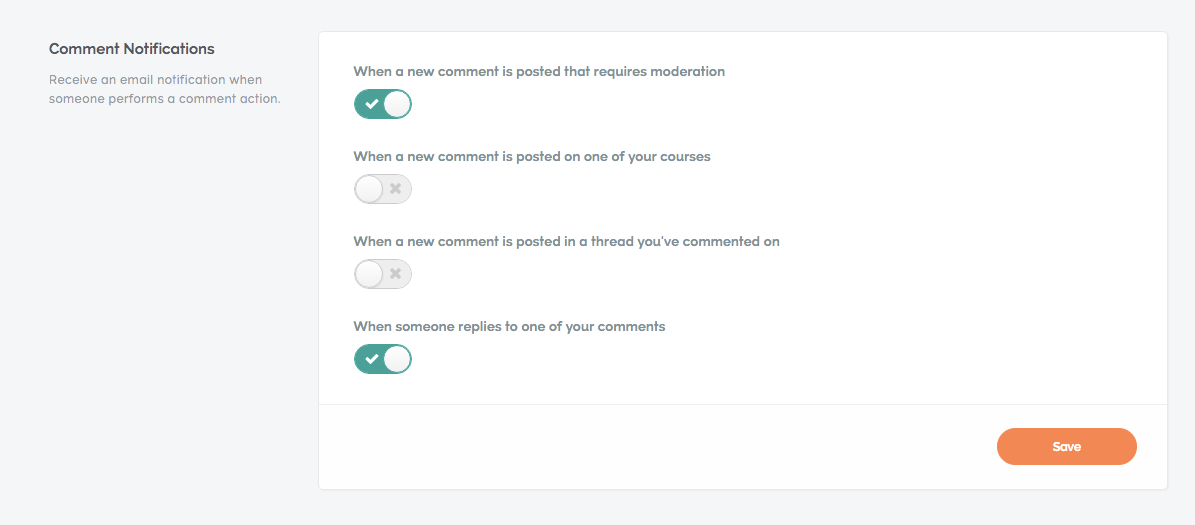 When toggled on, you'll receive an email whenever:
A comment needs to be approved or denied
A comment is posted on one of your courses
A comment is posted in a thread you've commented in
Someone replies to one of your comments