The Sales area is where school owners can view their sales history for all course purchases, as well as see it broken down by day and month.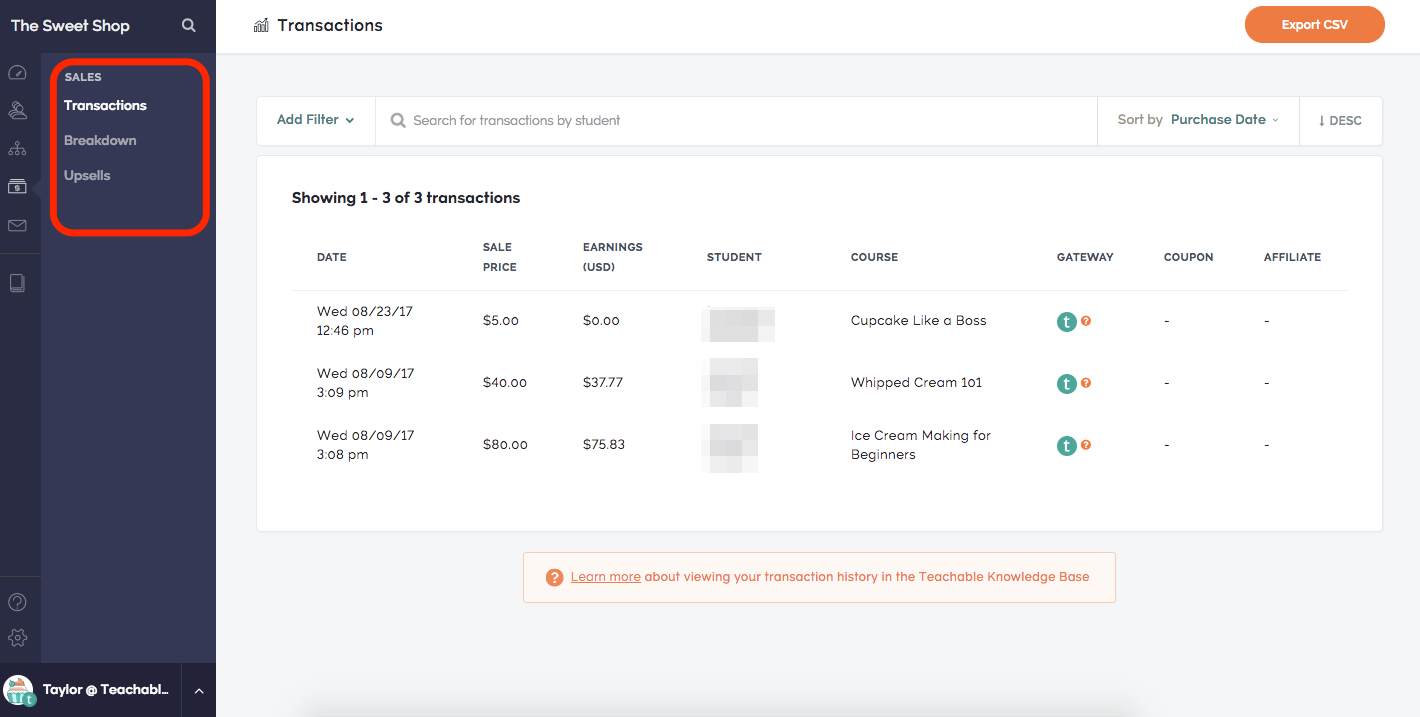 Inside the Sales area you'll find:
Transactions: View school-wide course transaction history - broken down by date, price, earnings, student name, and course.
Export CSV: Click the Export CSV button in the upper right-hand corner of the Transactions section to get a CSV file of all transactions emailed to you.
Individual's Transactions Details: In the Transactions area, click on Details to view full transaction details including buyer details, transaction and payout dates, and a detailed payment breakdown.
Breakdown: See the total number of sales, gross charges, affiliate fees (if applicable), author fees (if applicable), and earnings by day and by month.
Upsells: View upsell transaction reports to see how post-purchase upsells are performing.