This article goes over accessing your student's user profile.
Overview
To access student information, navigate to the Users section in the admin sidebar. Then, select Students and click on a user from the list to open their user profile information.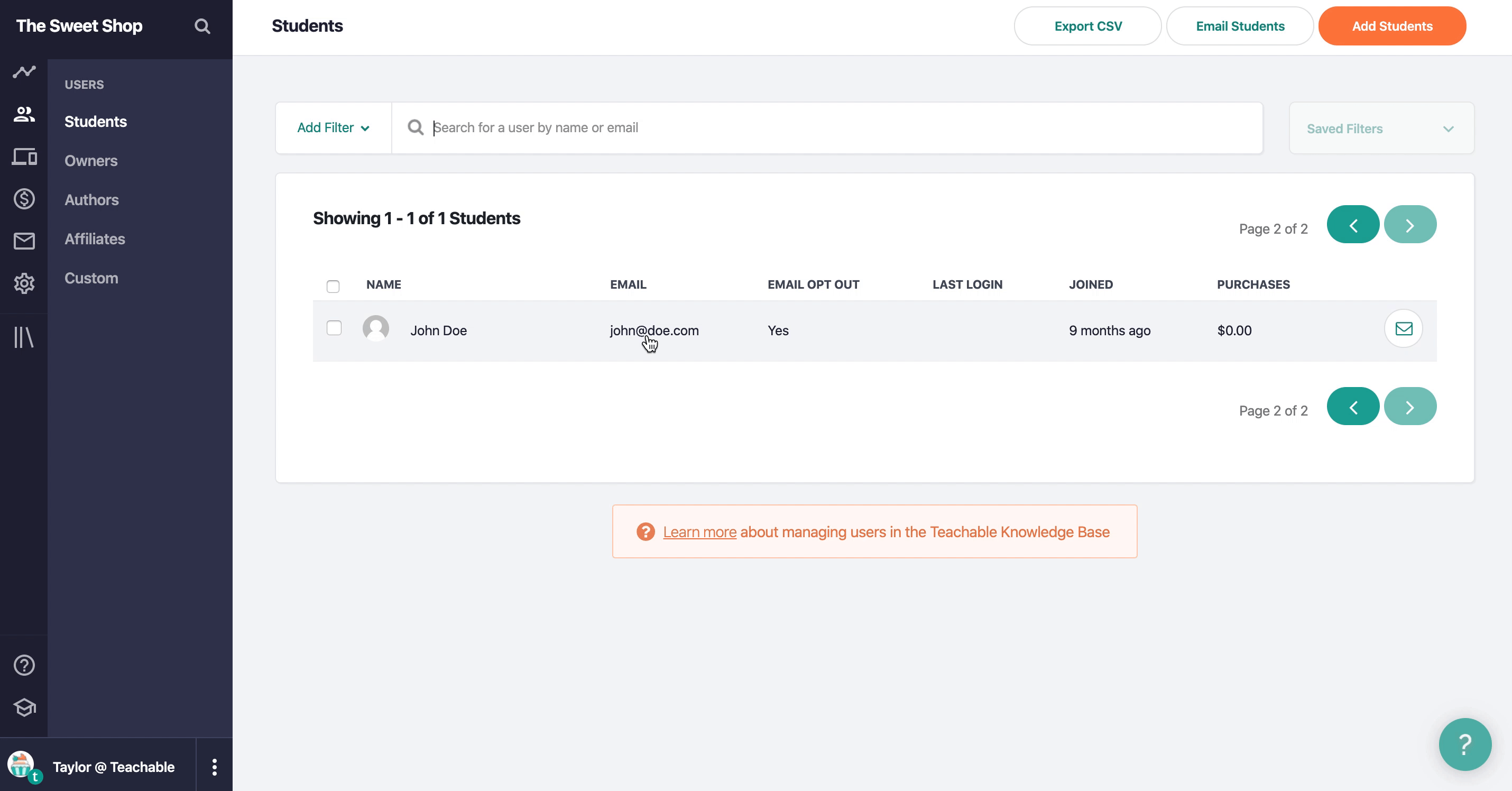 Alternatively, you can find specific student information for a given course by going to that particular course and clicking Students from the submenu. This will take you to a list of users enrolled in that particular course.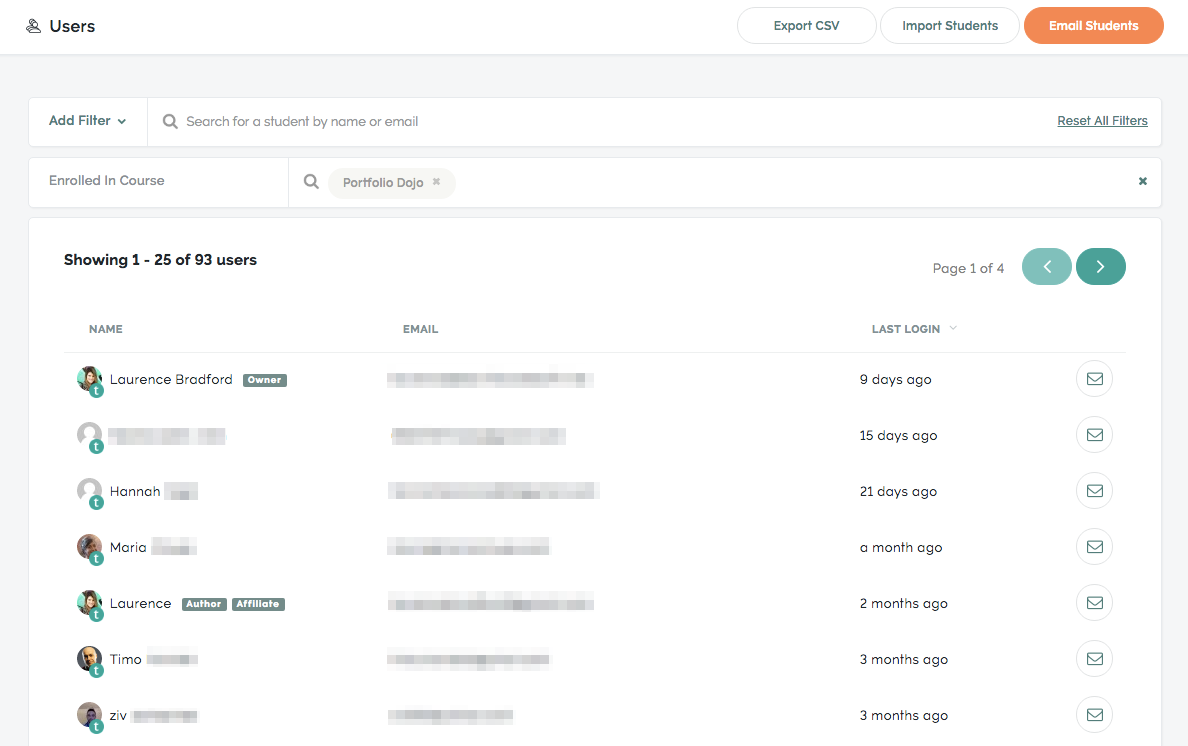 Similarly, select a student from the list in order to see their information.
Student Information
Inside Information you can find the following:
Profile - View the name and email of the student, change their password (non-myTeachbale users) and add notes (internal use only).
Stats - View student usage information (number of logins, join date, last login date), roles (student, affiliate, author, etc.), current and last sign-in IP addresses, and gross revenue. If you use links with signup sources attached, you'll also see that here (e.g. if you're tracking clicks from emails, you'd want to change the link to myschool.teachable.com/?src=email to record that as the signup source).
Privileges - View student privileges and make them an admin/owner for the entire school. (Note: this action will give them full control of all information inside your school.)
Delete - Permanently delete user and all their enrollments.