This article reviews how to delete your Teachable school.
Overview
If you are a school owner and looking to cancel your paid plan with Teachable, you can always downgrade to Teachable's free plan. This allows you to keep your school and content without paying for a paid subscription.
However, if you would like to entirely delete your school and its content, you can do so at any time.
Similarly, you can request to delete your user account and information.
Delete your school
Only Primary Owners can delete a school.
It's important to note that deleting a school is a permanent action and cannot be undone. When you delete a school, you can no longer access your school or its content.
NOTE: Deleting a school does not automatically refund any sales made.
To delete a school:
Navigate to the Settings > General tab of the school admin.
Scroll down to the bottom of the page and click the Delete School button.
In the popup window, type in your school's URL and click Delete to confirm the change. (Your school's URL is visible at the top of your browser bar, or from your Site > Domains domain. The Delete button is only clickable if you type in the URL correctly.)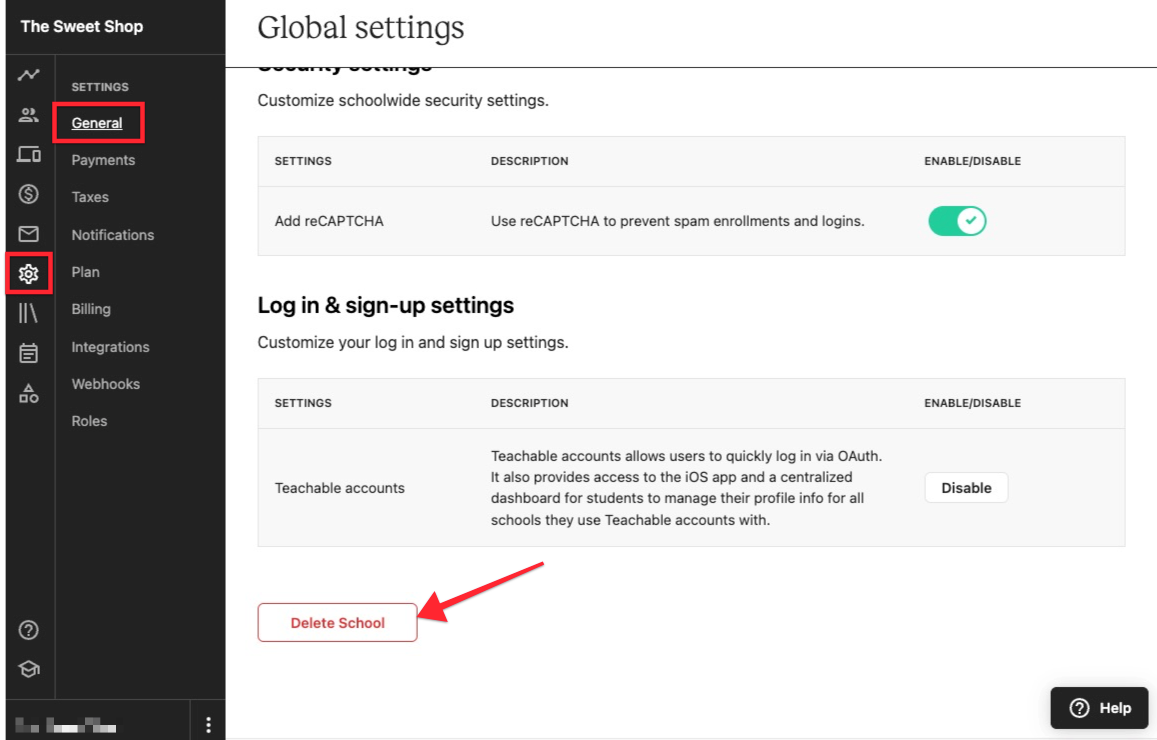 If you are eligible for a refund on your school plan, review how to request a refund.